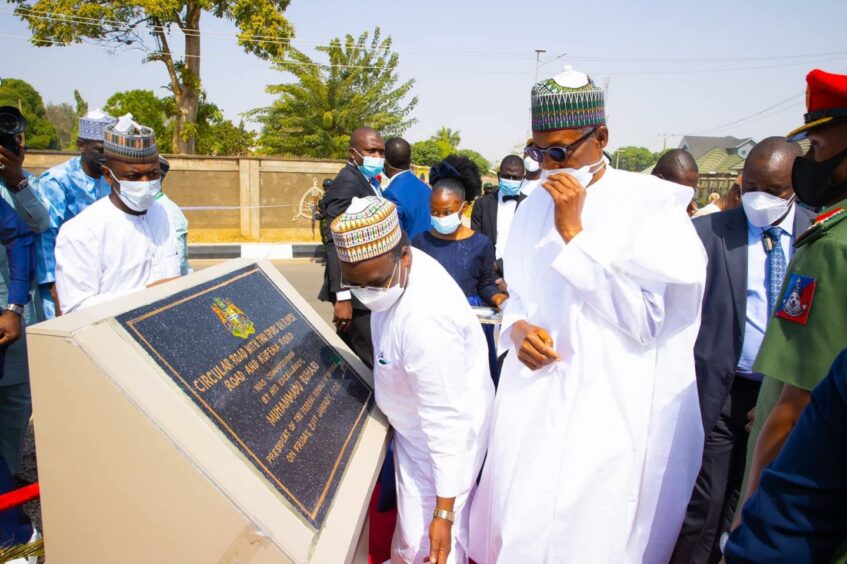 Nigerian President Muhammadu Buhari has issued an apology to the nation following problem in petroleum products supply and an increase in power blackouts.
Buhari said he deeply regretted the inconvenience of the "prolonged shortage" of petroleum products. This has "placed a strain on Nigerian citizens and businesses, but relief is on the way".
The government has agreed an action plan to tackle the scarcity, which is now coming to fruition, he said.
"Sufficient fuel supply has returned to a handful of states, with the queues at stations falling. In the coming days, we expect this to be the case across the rest of the country," Buhari said.
Energy prices have spiked in recent months, in part on the invasion of Ukraine by Russia. With the Nigerian government on the hook for fuel subsidies, pressure is increasing.
Buhari said that the government was targeting funds to ensure fuel availability in order to protect consumers from price spikes.
The president went on to say the "security apparatus" would ensure that people behaved properly "at the depots and among owners of petrol stations".
Power crunch
There have also been blackouts recently. Buhari attributed this to a drop in hydropower generation coinciding with "technical and supply problems at thermal stations".
The government is "working tirelessly to resolve the issues at these stations, to guarantee sufficient power flows into the national grid".
One of the challenges the government has identified are problems with gas supplies. Buhari noted sabotage of gas pipelines had resulted in an impact on power.
One pipeline has been restored, allowing generation to increase by 375 MW. The aim is to take action to secure further supplies and recover another 1,000 MW.
Eni announced force majeure recently on gas deliveries to its Okpai power plant, in Delta State, which generates 480 MW.
The Transmission Company of Nigeria (TCN) said the problem was with low power generation, rather than its grid, on March 8.
TCN reported that 14 gas-fired power plants were not working or were limited. It listed Omotosho 5 and 6, Olorunsogo 3, 4 and 6, Omoku 3 and 6, Omotosho NIPP 3 and 4, Delta 15, 17 and 18, Afam VI 11 and 12, Olorunsogo NIPP 3, Ihovbor NIPP 2, Sapele Steam 3, Sapele NIPP 1, Odukpani NIPP 1 and 3, and Okpai 11, 12 and 18.
Recommended for you

Cuba battling inferno at oil depot after lightning bolt hit tank on Friday