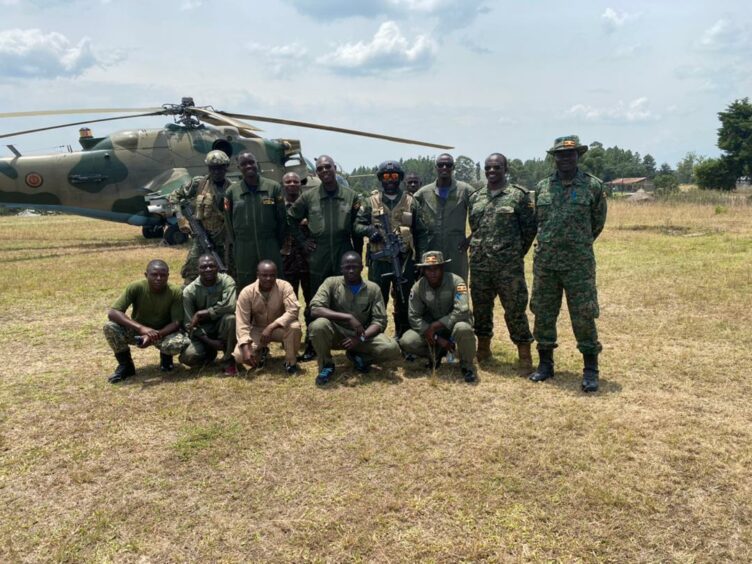 An attack in northeast Uganda killed geologists and soldiers protecting them, with the finger of blame pointed at local cattle rustlers.
The Ugandan Ministry of Energy and Mineral Development (MEMD) issued a statement confirming five deaths. The ministry named Richard Kiggwe, a geologist at the Directorate of Geological Surveys and Mines, as among the dead.
The MEMD reported the attack took place in the Moroto District, in the Rupa sub-county. It said the "team undertaking geological mapping fell into an ambush of cattle rustlers that left five dead".
New Vision reported the attack had killed three geologists and two soldiers. The report named Charles Olweny as a local liaison office and the third, Edina Musiime, as a student from Makerere University.
The killers took the two soldiers' guns. The attack took place on March 22 in the evening.
The Uganda Chamber of Mines & Petroleum said more work should be done to make geologists' work in remote areas safe. "Exploration shouldn't be a danger to geologists," it said. The chamber went on to say it would work with the MEMD to engage communities and allow a safe working environment, particularly in the field.
The Moroto District police are investigating and the government has deployed additional security forces. Cattle rustlers have been active in the area.
The commander of Uganda People's Defence Force (UPDF) Muhoozi Kainerugaba said "Karimojong criminals" had killed the soldiers in "cold blood".
"There will be hell to pay for that!! If they want to avoid retribution they better get in touch with our RDCs and commanders in the region NOW!! Otherwise, let us see who the real men are!"
My Karimojong brothers! We have begged you to stop the life of robbery and violence. We have begged you to stop attacking your neighbours but to no avail! You have refused all our appeals! Well, now we are coming and hell is coming with us! pic.twitter.com/DhsBoKwWDO

— Muhoozi Kainerugaba (@mkainerugaba) March 23, 2022