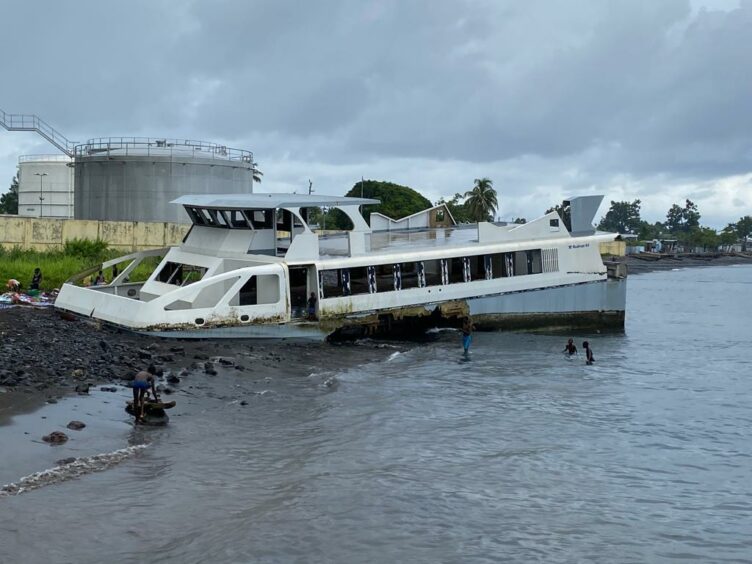 An Angolan journalist has raised a red flag over the origins of $30 million – and five patrol boats – supplied to Sao Tome and Principe.
Rafael Marques raised questions this week around a transfer from China International Fund (CIF) to Sao Tome. The investor apparently lent $30 million to Sao Tome.
Of this amount, $20 million has "disappeared", Marques wrote. In 2019, Sao Tome's government wrote to the CIF and asked where the sum had gone. An absence of records around the loan, which would require approval from the Sao Tome legislature, led to the arrest of former finance minister Américo Ramos. Former prime minister Patrice Trovoada left the country after losing an election.
The authorities held Ramos for three months in pre-trial detention.
Angola continues
Portugal's Lusa news agency reported the case in Sao Tome had been closed, given the lack of criminal evidence. However, it said the investigation was still under way in Angola.
Angola Attorney General Hélder Pitta Grós said work, with Sao Tome officials, into the allegations was continuing.
Local politics had ensnared Marques, Ramos said in comments reported in the Portuguese press. The Angolan journalist had fallen for "party propaganda", Ramos said.
Marques said Ramos had signed the CIF loan agreement in 2015. The loan was to support the construction of office buildings and housing for civil servants. Trovoada approved the contract.
China Sonangol International – in which Sonangol has a 30% stake – transferred $10mn to Sao Tome, via Portugal's Caixa Geral de Depósitos (CGD) bank, as part of the CIF agreement. The Angolan journalist reported China Sonangol had paid the sum from its Indonesian headquarters, for reasons that were unclear.
Marques reported that neither CIF, China Sonangol nor the Angolan state have responded to requests from Sao Tome about how to repay the $10mn debt. They have also not commented on the missing $20mn.
Floating questions
The Angolan journalist also raised concerns around five patrol vessels, built by Spain's Rodman Polyships. China Sonangol owned a 90% stake in the shipbuilder.
Initially, the ships had been intended for Sonangol. However, for reasons that are unclear, they were assigned to Trovoada, Marques said. Sao Tome has asked Angola whether public funds were used to buy the ships, but Marques reported there had been no answer.
The Angolan journalist called for Trovoada to provide answers on the question around the ships and the debts.
The US has linked CIF and China Sonangol with bribery schemes. In 2017, the US government found the companies had paid $8.5mn to a minister in Guinea to secure mineral rights.
Sonangol, in October 2021, said it had seized a number of vessels in Spain. The company said this was a response to China Sonangol's debt owed to Sonangol.