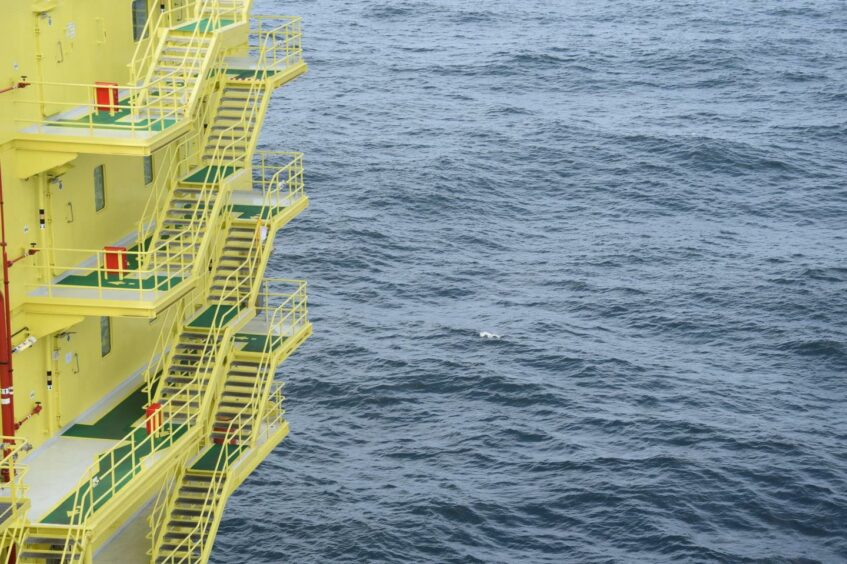 Ghana National Petroleum Corp. (GNPC) has appointed a new acting CEO, Opoku-Ahweneeh Danquah, replacing KK Sarpong.
A statement from GNPC thanked Sarpong for this "exemplary service" to the company and welcomed Danquah.
Sarpong was appointed to be CEO in 2017, replacing Alex Mould, who had been in post since 2013. Sarpong had previously headed the Tema Oil Refinery (TOR) and worked with a number of banks.
His term officially ended in January this year, but he stayed in post to oversee the transition, according to local reports.
Danquah joined GNPC in July 2020. He joined the Ghanaian company from Vallourec, where he worked on corporate strategy and innovation. Danquah has also worked at Schlumberger and GE.
Friction at the top
The new CEO is related to President Nana Akufo-Addo, noted Nana Amoasi VII, executive director at the Institute for Energy Security (IES).
"He must deal with the 'family and friends' tag and prove that he earned the position on merit, and ready to work with a team", Amoasi said. Otherwise, the new CEO will see his authority "challenged and undermined, particular during his early days".
The Herald, a newspaper widely seen as opposed to the ruling New Patriotic Party (NPP), reported Sarpong's departing letter to GNPC employees.
The departing CEO apologised if he had "inadvertently stepped on some toes" in his attempts to do the best for GNPC. The letter did not convey any message from Sarpong on the incoming Danquah.
In particular, Danquah faces a challenge in replacing Sarpong. The former CEO has "built an army of faithful and loyal political appointees and staffs at the GNPC and within the industry as a whole".
How Danquah will navigate this, and whether Sarpong attempts to undermine him from outside, will be a test.
Danquah was appointed in a move leapfrogging over the two deputy CEOs, Benjamin Kweku Acolatse and Joseph Dadzie. These two are a "valuable resource", Amoasi said, but it will require diplomacy to navigate the new relationships.
Cashing up
Earlier in April, the Public Interest and Accountability Committee (PIAC) called on GNPC to halt plans for the issue of any further loans until it has recovered cash from its debtors.
PIAC said outstanding loans and guarantees to GNPC were $126.7 million, of a total $318mn. Government and other agencies owe GNPC these sums.
GNPC has also paid $11.85mn for maritime boundary activities, even though this is the responsibility of the Ghana Boundary Commission.
The IES director highlighted the issue of chasing down debts as among the new CEO's top priorities.
PIAC also called on GNPC to ensure that companies meet work obligations. The company terminated four licences in 2021, held by Swiss African Oil Co. (SWAOCO), UB Resources, Brittania U, and Sahara Energy Fields Ghana.
There are questions around whether Danquah has the "clout, credibility and influence" to lead the organisation, Amoasi said. Previous CEOs have shown there is a need to "command respect from both industry and political circles to lead and attract the support of multiple stakeholders, and most importantly the president of the republic".
Oil decline
Ghana's oil production fell to 151,000 barrels per day in 2021, down from 183,000 bpd in 2020. Despite the decline, higher prices increased revenues to $783.3mn in 2021.
Fitch Solutions has warned growth is slowing in Ghana. The agency has forecast it will slow to 4.4% GDP growth in 2022, from 5.4% in 2021.
On the oil sector, Fitch warned "maturing oil fields and previous underinvestment in the oil sector will prevent Ghana from increasing its hydrocarbon output over the year". In fact, it expects oil production will fall 1.9% in 2022. Ghana's oil sector is likely to remain "tepid" into 2023, it said.
Amoasi singled out the dispute between Springfield and Eni, and GNPC's deal with Aker Energy, as upstream challenges.
The company faces a number of complaints from civil society to improve.
"GNPC has become the politician's piggy bank, contributing to cultural celebrations by traditional authorities, donating to organisations with political affiliations, building turfs and places of convenience, feeder roads to name a few," Ghana Environmental Advocacy Group (GEAG) convener Elizabeth Vaah said.
The company has failed to secure the best returns for the country, she said, singling out its use of royalties and taxes, rather than production-sharing agreements (PSAs).
The new CEO should "take a critical look at the law establishing it, understand its mandate and steer this ship to where the original architects intended it to go", Vaah concluded.