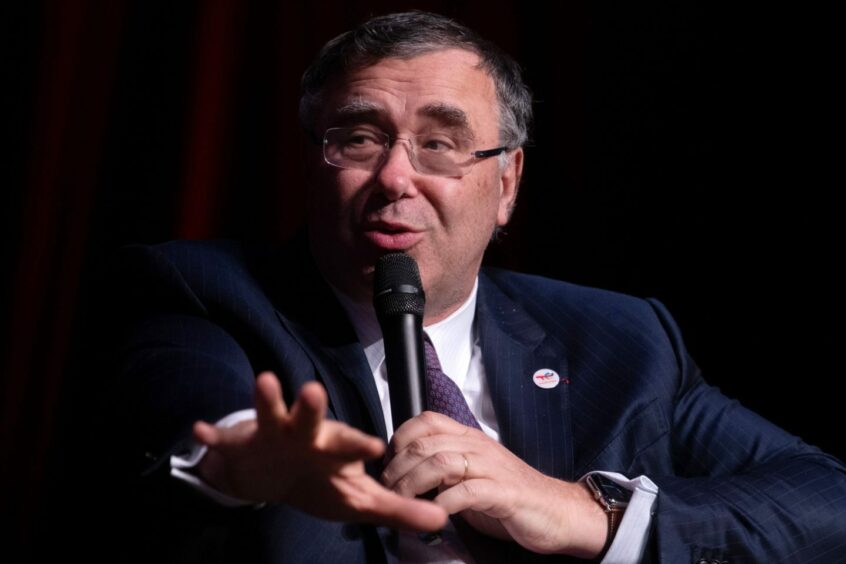 Activists at COP27 have accosted Patrick Pouyanné, CEO of TotalEnergies, to demand answers about "bloody money" from the company's Russian operations.
The French CEO was also asked about the environmental impact of the Lake Albert development in Uganda, with the controversial East African Crude Oil Pipeline (EACOP) through Tanzania.
"Will you use your Russian blood money to rebuild Ukraine?" asked Svitlana Romanko, the founder of the Ukrainian anti-war environmental group Razom We Stand.
Pouyanné, in a video distributed by Romanko, appears to say "probably".
https://mobile.twitter.com/SvitlanaRomanko/status/1591105094233227264
In videos distributed by Global Witness, other activists can be seen pursuing the executive.
The CEO went on to defend Total's efforts to deliver gas to Europe, saying that the continent required this resource.
Another activist, Edwin Mumbere, from the Stop EACOP campaign, asked Pouyanné if he would cancel the "EACOP climate bomb".
Pouyanné did not respond.
A Global Witness representative said Pouyanné had been confronted at the event "by the destructive impact of his company, from Eastern Europe to East Africa. He is just one of more than 600 fossil fuel lobbyists that have flooded these UN climate talks, a sharp increase from the previous year".
Industry plans
While pursued by various activists, Pouyanné also announced a number of plans. The CEO issued a call for all oil and gas companies to join the Oil & Gas Methane Partnership 2.0 (OGMP 2.0).
"Our industry must have the collective ambition to work toward zero methane emission!" he said.
The executive also stopped by the Tanzania pavilion, discussing plans for solar and wind projects in the East African state.
Total clashed with Greenpeace in the run up to the COP27 talks. The NGO issued a condemnation of the French company's carbon accounting, with which Total took issue. The company said Greenpeace's calculations counted emissions "several times over".