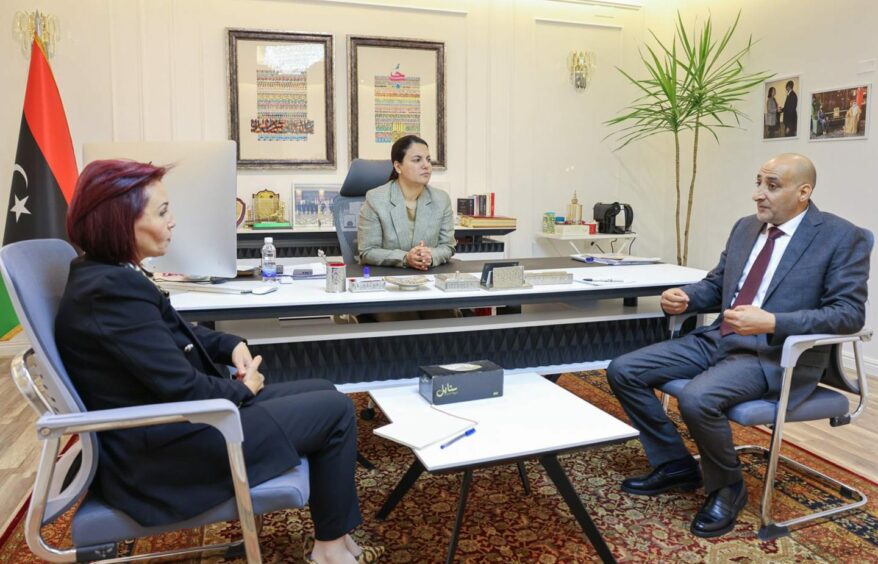 Libya's Tripoli-based government has recalled its ambassador to Greece, among widening political tensions.
Greek Foreign Minister Nikos Dendias visited Tripoli last week, but refused to disembark from his aircraft. Instead, the aeroplane took off, with Dendias going on to hold talks with General Khalifa Haftar in Benghazi instead.
Libyan Minister of Foreign Affairs Najla El Mangoush called back the country's ambassador to Greece, Hamad Al-Mabrouk. The Libyan ministry said the talks between the two had focused on the Greek minister's behaviour on November 17.
Dendias refused to disembark his plane after seeing that Mangoush had arrived to greet him. The Greek minister said Mangoush had tried to force a meeting with him.
"As a result I cut short my visit to Tripoli and we flew to Benghazi, where the schedule was followed as planned," Dendias said.
The Foreign Minister of the Libyan transitional Government tried to force her presence at the airport so that I would have to meet with her. As a result, I cut short my visit to Tripoli and departed for Benghazi, where I outlined 🇬🇷 positions (statement in Benghazi, 🇱🇾). pic.twitter.com/HvXWb7NsBK

— Nikos Dendias (@NikosDendias) November 17, 2022
Mangoush had visited Turkey in October. The two sides signed an agreement that appeared to pave the way for Turkey to explore in Libyan waters. This builds on an agreement from 2019 between Turkey and Libya on maritime borders, that appeared to squeeze out Greek interests.
Dendias expressed happiness with his visit to Benghazi. He said he had thanked the House of Representatives (HoR) for condemning the deals between Tripoli and Turkey.
Greece, the minister went on to say, is helping rebuild the port of Benghazi.
Meanwhile, there is considerable discussion about new pipelines that may run into Europe. In early November, National Oil Corp. (NOC) Farhat Bengdara raised the possibility of building pipelines into Greece or Egypt. Libya, he said, could join the East Mediterranean Gas Forum (EMGF).
Libya's oil ministry dismissed Bengdara's suggestion of building new pipelines. Egypt has previously given support to Haftar in his attempts to overthrow the Tripoli-based government.