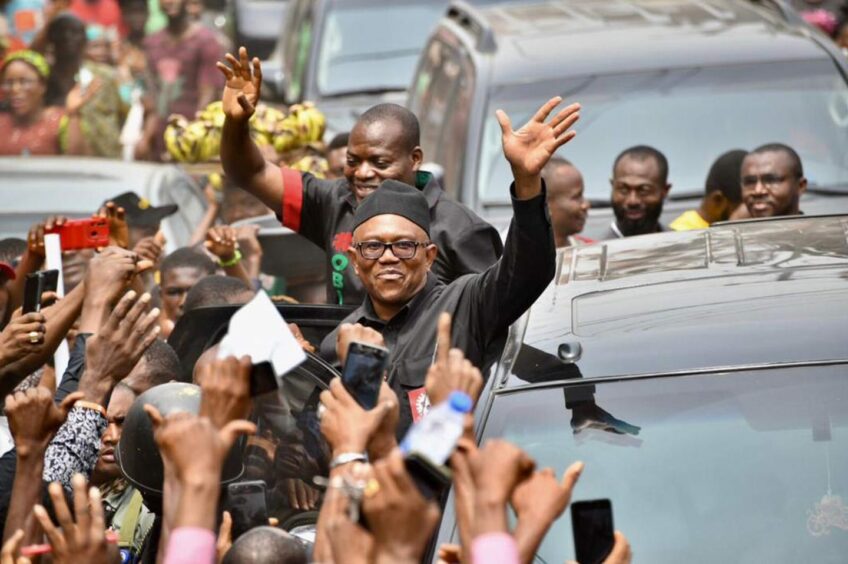 As Nigeria goes to the polls on February 25, the Foreign, Commonwealth & Development Office (FCDO) has warned Britons around travelling.
On voting days, only law enforcement personnel and Independent National Electoral Commission (INEC) accredited election observers are allowed to drive, the FCDO said.
Land borders are closed and "some air travel may be disrupted", the department said.
There are elections for the presidency and the National Assembly on February 25. More voting, for governors and state houses, will take place on March 11.
"During the election period there is a heightened risk of protests and violence. You should exercise caution, follow the instructions of local authorities, and ensure in advance that you have a sufficient supply of essential goods," the FCOD said.
The advice went on to call for vigilance and taking care in crowded spaces, which may attract large crowds.
"Keep yourself informed of developments and if you encounter a threatening or intimidating situation, don't try to make your way through it. Turn round and move to safety," it said.
While foreigners are unlikely to be targeted in election times, tempers do run high and there is the chance of being caught up in violence.
An attack on media stations in Port Harcourt, the capital of Port Harcourt, involved explosions and gunfire this week. The police have not caught the perpetrators.
Three-way race
The race for the presidency is surprisingly close. Bola Tinubu is the anointed successor to President Muhammadu Buhari and his main rival is former vice president Atiku Abubakar.
However, a number of election polls have suggested surprising support for Peter Obi, of the Labour Party.
A Stears poll has Obi in the lead. However, it has warned success for Obi would hinge on voter turnout. If turnout is only around 30%, Tinubu is likely to take the win.
Recommended for you

The Tinubu presidency and Nigeria's energy challenges