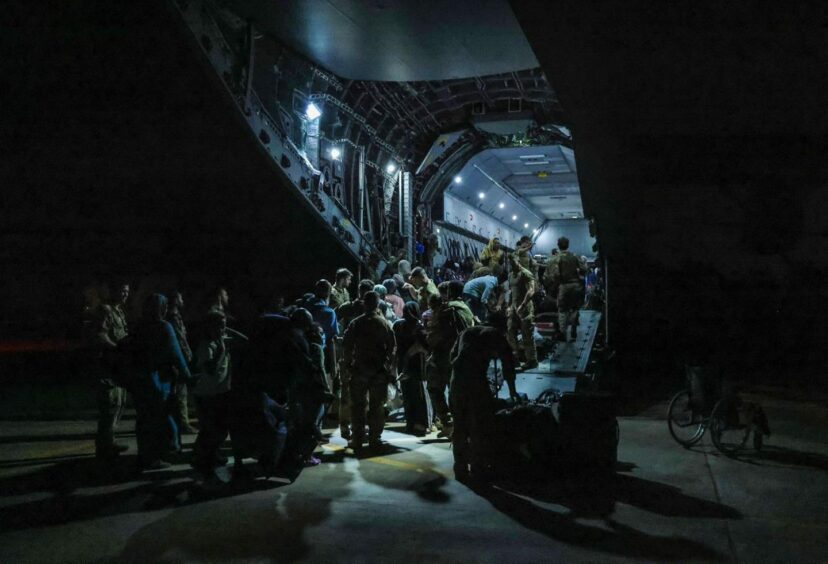 The UK has organised a final evacuation flight from Port Sudan today, calling for British nationals to arrive by 1200 local time.
A final flight from the Wadi Saeedna airfield, near Khartoum, departed on April 29. As of midday April 30, the country had evacuated 2,122 people, reporting this was the "longest and largest evacuation by any Western nation".
British nationals aiming to leave Sudan on the final flight should be at the British Evacuation Handling Centre at Port Sudan International Airport, before 1200 Sudan time today to allow for processing.
The UK government said it was no longer flying from the Khartoum airport. It attributed this to reduced demand while the area has also become more dangerous. The airport is closed. A Turkish aeroplane came under fire during an evacuation flight.
Reduced options
"Evacuation flights have ended from Wadi Saeedna but our rescue efforts continue from Port Sudan," said Foreign Secretary James Cleverly.
"We continue to do everything in our power to secure a long-term ceasefire, a stable transition to civilian rule and an end the violence in Sudan."
Defence Secretary Ben Wallace said the UK's armed forces had come through with providing an additional evacuation site. HMS Lancaster and the RAF are providing support at Port Sudan.
Port Sudan is around 850 km from Khartoum, a drive of around 13 hours.
The UK has expanded its criteria for those eligible for evacuation to non-British nationals working in the NHS, and their dependents.
Ships are also running from Port Sudan to Jeddah, in Saudi Arabia. The UK has said visas can be issued to British nationals on arrival.
The Foreign, Commonwealth & Development Office has said "large numbers" of people are trying to flee over the border to Egypt. There are "long queues and difficult conditions", it said, at the two main border crossings, at Qustul and Argeen.
It may take several days to cross, the FCDO warned, with "very limited access to food and water".
Sudan's borders with Chad and Eritrea are closed. The FCDO has also warned against travelling to the Central African Republic and coming within 20 km of the Ethiopia border.
Flight challenges
The US organised a convoy for its citizens and allied nations to Port Sudan on April 29. It has focused on travel to Jeddah, in Saudi Arabia.
While there are believed to be around 19,000 people in Sudan eligible for US assistance, less than 5,000 have sought support from the embassy. How many US citizens might have escaped Sudan is unclear, although the State Department has reported "several hundred" have left by land, air and sea.
Canada has evacuated 389 of its citizens, while 1,750 are registered as being in Sudan. Canada has also carried out flights from the Khartoum airport, but has also stopped these owing to insecurity.
Sudan has officially closed its air until May 13, with exceptions for aid and evacuation. Khartoum International Airport has said flights require approval from the Sudanese Armed Forces (SAF), but the Rapid Support Forces (RSF) claim control of the airport facilities.
A ceasefire was officially in place until midnight on April 30, although fighting has continued. The Sudan conflict began on April 15.
The RSF has alleged its opponents, the SAF, are working with radical Islamists and the former regime of Omar al-Bashir.
Recommended for you

North Sea oil worker survives mortar attack and flees Sudan amidst fighting