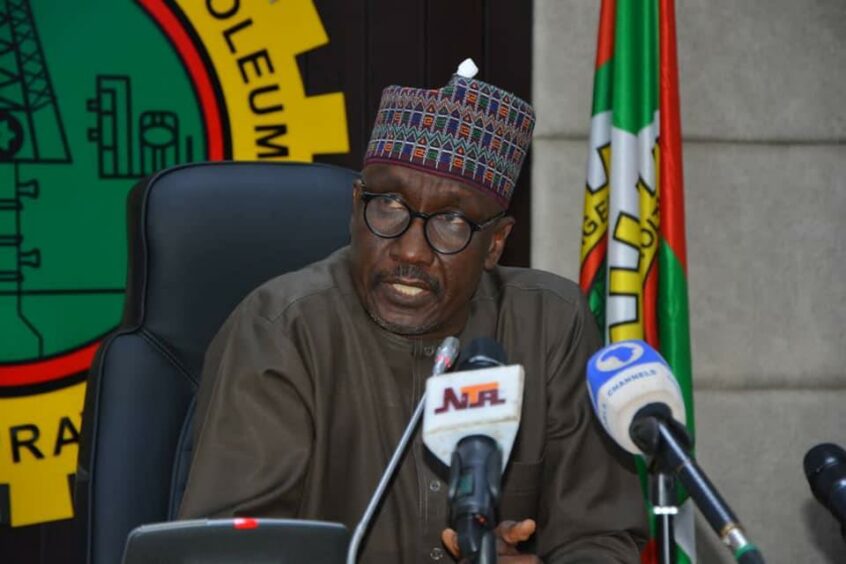 The Nigerian National Petroleum Company said it's owed more than $6 billion by the country's government that the firm has spent to keep gasoline cheap, a day after newly sworn-in President Bola Tinubu announced an end to the subsidy program.
The state-owned company shouldn't keep absorbing the burden of preserving one of the lowest prices of the fuel in the world, Chief Executive Officer Mele Kyari told reporters in the capital, Abuja, on Tuesday, welcoming the new head of state's decision to stop the payments that cost more than $10 billion last year.
The NNPC is waiting for the government to pay a 2.8 trillion naira ($6.1 billion) debt, Kyari said. "We can't continue to build this," he said.
Following Tinubu's first address to Nigerians after taking the oath of office on Monday, queues formed outside petrol stations, which have already started raising their prices. Phasing out the subsidies will significantly increase transport costs and could trigger social unrest as it did during a previous effort to remove the payments in 2012.
Although Nigeria is Africa's biggest oil producer, the NNPC purchases all the country's gasoline from overseas via crude-for-fuel swaps with local and international traders before selling the imported products at a loss to wholesalers and retailers.
The Tinubu administration plans to license other gasoline importers, according to Farouk Ahmed, chief executive of the Nigerian Midstream and Downstream Petroleum Regulatory Authority. This will introduce competition into the industry, he said alongside Kyari at the presidency.
While the previous government under President Muhammadu Buhari was supposed to fund the subsidies for the last 18 months, most of the cost has been "supported by the cash flow from NNPC's other businesses," Kyari said. "Since you cannot pay, you cannot expect NNPC to continue to carry it."
Recommended for you

M&A on the rise, Bracewell finds, despite financing squeeze