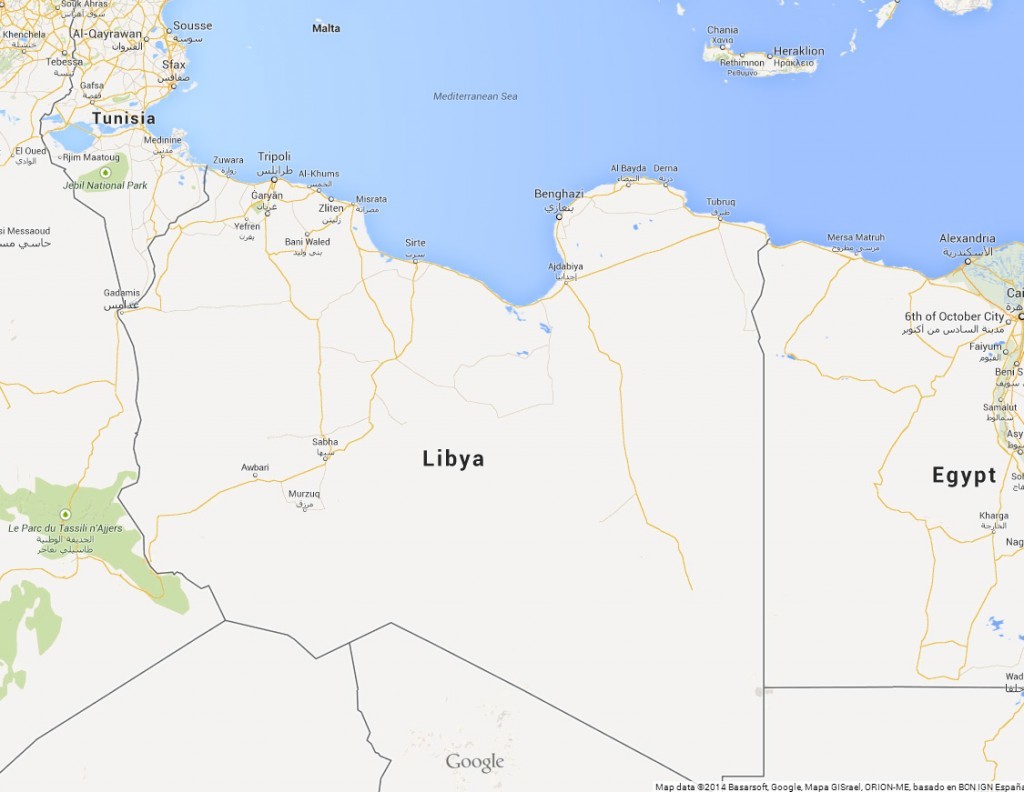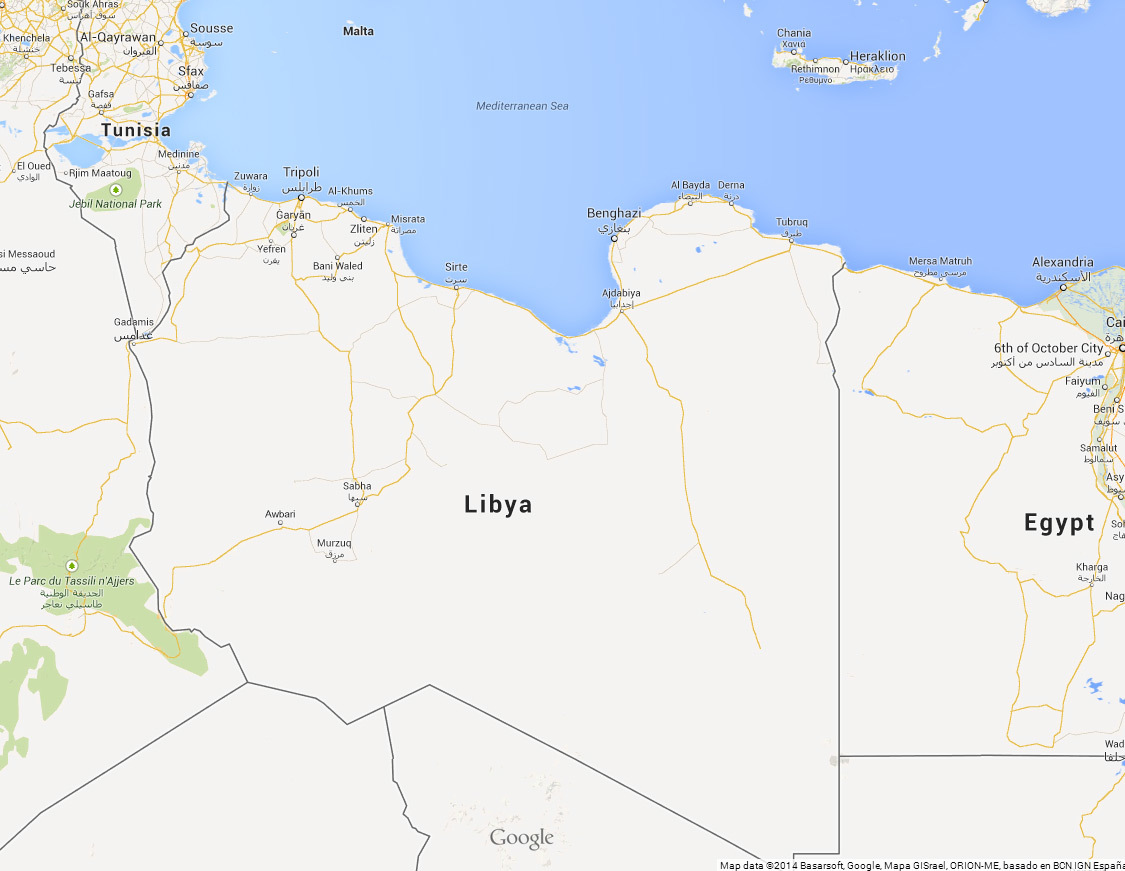 Libya's National Oil Corp. issued a notice warning its customers not to purchase crude from any other entities in the North African nation, where oil fields have been seized by armed groups and control is split between two feuding governments.
"This notice has been issued protectively to make sure that no shipment is done outside National Oil Corp.'s control," Ahmed Shawki, the company's head of marketing, said by phone from Tripoli. "NOC is neutral, its main concern is to secure the resources of the Libyan people."
Libya is divided after its internationally recognized government, led by Abdullah al-Thani, sought refuge in the country's east after Islamist militias took over Tripoli in July. Omar al-Hassi set up a rival government in the capital with the backing of the militants. The country's largest oil field, Sharara, was seized last week by a group loyal to the Islamists, according to consultant Eurasia Group.
The nation's output has dropped by 350,000 barrels a day to about 520,000 barrels as Sharara and the neighboring El Feel oil field were halted, a person with direct knowledge of the matter said yesterday. Libya was producing about 1.6 million barrels a day of oil before the 2011 rebellion that ended Muammar Qaddafi's 42-year rule.
The latest disruptions are a setback in the nation's efforts to increase output after the re-opening in July of oil ports that were shut for about a year by a group seeking self- rule for eastern Libya. Libya should be able to maintain production of between 300,000 and 600,000 barrels a day through the rest of November and December, Richard Mallinson, an analyst at Energy Aspects Ltd. in London, said by e-mail.
"The house of cards that is Libya's oil industry has just about remained standing over the past few months, as the various factions all allowed oil production and exports to go ahead," he said.
National Oil Corp. is the sole body authorized by law to undertake buy and sell Libyan oil and gas, the notice to customers said. "Transactions or agreements with any party other than NOC are void" and any ship entering the territorial waters of Libya without prior consent would be considered "rogue," it said.
The U.S. Navy in March foiled an attempt by rebels controlling eastern ports to export crude without NOC's approval. The tanker Morning Glory was boarded by Navy SEAL commandos in the Mediterranean and its crude cargo returned to the government in Tripoli.
Western powers could impose sanctions on Libyan crude exports if the Islamist government in Tripoli seized control of oil operations, the International Energy Agency said in a report today.
NOC's head office is located in Tripoli in the west of the country, an area under control of the Islamists. The government exiled in the eastern city of Tobruk is allied with the Petroleum Facilities Guard, which controls oil ports and fields in eastern Libya that account for most of the current output.
"It's probably no longer correct to think of NOC as a single cohesive entity, but instead as one split between Tripoli and Tobruk," Mallinson said. "NOC don't want to get sucked further into the political dispute than they have to."
Recommended for you

Dwindling OPEC+ spare capacity sets oil up for sizzling summer