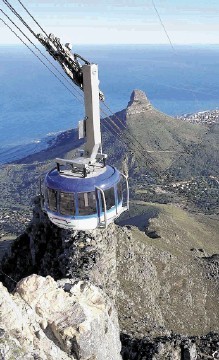 Operational delays affecting activity in the Democratic Republic of Congo have contributed to Sacoil issuing an earnings warning to investors.
Under stock market rules Sacoil has to warn shareholders if the financial results for the next period to be reported on are likely to vary by more than 20% from the previous corresponding period.
Basic earnings per share are expected to be between 0.31 cents and 0.34 cents, representing a decrease of between 53% and 57% when compared to the earnings per share of 0.72 cents recorded in the corresponding period ended 31 August 2014.
Delays affecting Block III in the Democratic Republic of Congo, due to civil unrest in the area, have led to lack of cash coming from its operations in the country.
Additionally, Sacoil concluded an agreement with Energy Equity Resources Norway Limited (EERNL) regarding the settlement of outstanding loans granted as part of EERNL's joint participation in oil prospecting licence 233 in Nigeria.
One of the terms of the agreement is an interest freeze from 30 November 2014 on the outstanding loan balance. This has had the effect of significantly reducing investment income as a significant portion of Sacoil's investment income was attributable to the interest on the loans advanced to EERNL.
Sacoil has begun a turnaround strategy driven by the rationalisation and balancing of its existing portfolio of assets.
The South African independent is currently finalising its results for the six months ended 31 August 2015, which will be released to the London Stock Exchange later this month.