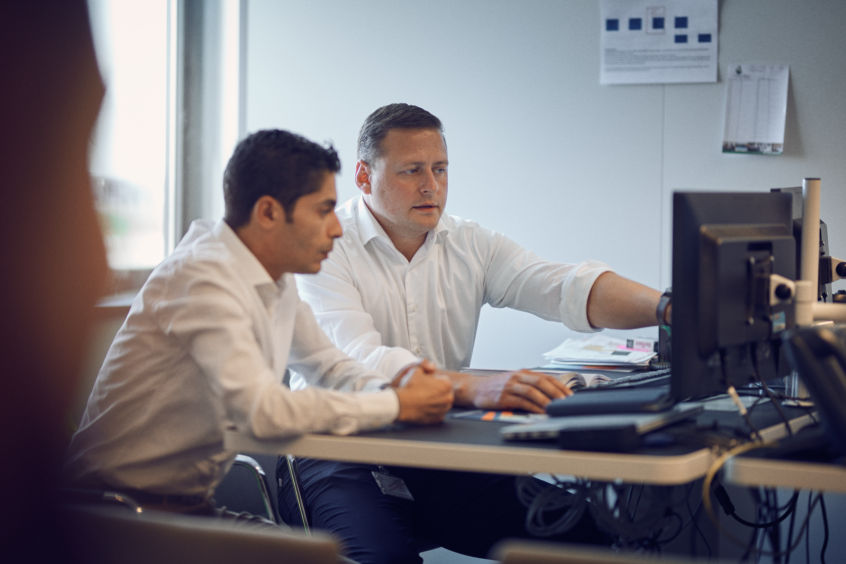 As an up-and-coming area for decommissioning, Africa is following developments in more mature areas, such as the North Sea.
One company with experience of European operations is Maersk Decom, and it has experience – through affiliated companies – of work in Africa.
"We have a head start in West Africa. Because of our ownership structure, involving Maersk Drilling and Maersk Supply Service (MSS), we have experience up and down that coast. We also have access to local knowledge via A.P. Møller Maersk presence and we're taking advantage of that," Maersk Decom's CEO Lars Banke told Energy Voice.
Offshore execution work will be run from Maersk Line's office in the Mauritanian capital of Nouakchott, demonstrating the ways in which one company can benefit from another. Maersk Decom is a 50:50 joint venture of Maersk Drilling and MSS.
The company won work for Tullow Oil off Mauritania in February this year. It will handle the permanent plug and abandonment process on the Banda and Tiof fields. The company drilled seven exploration and appraisal wells on the area between 2002 and 2008.
"We're a one-stop shop, offering an end to end solution. That must have appealed to Tullow and when they came out with an integrated tender solution it was clear that was something we could do," Banke said.
The Banda and Tiof fields are 53 km and 84 km respectively offshore, in 1,200 metres of water.
On plan
Speaking at the time, Tullow's chief operating officer Mark MacFarlane noted the company's recent decommissioning work in the UK continental shelf. Tullow "successfully contracted out complete decommissioning and plugging and abandonment scopes to specialist contractors. We are looking forward to working jointly with Maersk who provided us with the most convincing offer."
Since the award to Maersk Decom, the world has changed and travel is a much more challenging notion. Fortunately for the timetable, the company had always intended to carrying out engineering and planning during this period.
The plan was submitted at the end of September, Banke noted. "The next phase of surveying starts in December, that may take 10 days offshore. We will gather data to reconsolidate the plugging and abandonment campaign."
The next step will see the regulator approve the P&A design. Tullow handles the responsibility for that and it is not clear how long that may take.
"We hope it would be approved in the first quarter of 2021. That would mean we could go ahead with work offshore later in the same year," the Maersk Decom executive said.
Ahead of the curve
West African decommissioning work is not yet at the same maturity as the North Sea, which will continue to dominate Maersk Decom's plans, given the sheer volume of work. But as an emerging area, Banke is interested.
"We have a lot to offer here as a one-stop solution. West African decommissioning is not a mature area and it's going to ramp up at a less steep curve than the North Sea. But it will come," he said.
Companies will be working on a range of different scenarios, from the deepwater to the swamp, all offering different challenges.
"It's going to be very interesting and there's going to be good growth in maybe five or 10 years down the line. A related area of growth could be local recycling sites, so that facilities doesn't have to be transported out of the region but can be recycled regionally," Banke noted.
Maersk Decom is in a strong position, with its experience in the North Sea and access to West Africa. "The tendency for less mature areas is to look to the North Sea for regulation. Those regulations can be used as inspiration for local rule books, so they don't have to start from scratch. As with the upstream, knowledge is first imported and then it grows locally."
Recommended for you

Decom Mission targeting greater project visibility amid sector challenges