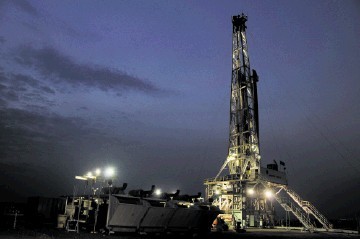 Friends of the Earth France and Survie have accused Total of human rights violations in Uganda and Tanzania.
The NGOs have published a report, "A nightmare named Total", as part of their long-running campaign to force the French company to withdraw from its East African plans. In October 2019, the group brought a case against Total under the French duty of vigilance for corporations.
The groups intend to file the report with the Versailles Court of Appeal, with a hearing due for October 28. The environmentalists lost their first legal attempt, with the Nanterre court finding that it was not the right location for such a complaint.
Survie and FoE named the Tilenga and East African Crude Oil Pipeline (EACOP) projects as displacing populations in Uganda and Tanzania. As many as 100,000 people may be harmed by the construction plan.
The report has testimony from a number of Ugandan participants, who link the Total project with famine. The company has moved people off land without compensation, it says.
Another group of NGOs, including Oxfam, published another report critical of Total in September. This warned of expropriation of land from 12,000 families and damage to fragile ecosystems.
Acceleration
FoE France's campaign manager Juliette Renaud said the group had warned in 2019 of a need for urgent measures. "What was feared has unfortunately come true, affecting around 100,000 people in Uganda and Tanzania."
Renaud went on to say that intimidation of community leaders and opponents of the human rights violations has increased.
"We consider that Total continues to flagrantly violate the duty of vigilance law."
Survie's Thomas Bart said Total was accelerating evictions of communities. "This strategy appears to be another attempt by the oil company to escape its legal responsibilities and obligations." The company should halt work on the project "as quickly as possible and provide redress to the affected communities" he continued.
Total, in a response to the Oxfam report, said there were a number of projects around Lake Albert. It was not responsible for all work in the region. The refinery, airport and road plans are led by the Ugandan authorities, it said.
This amalgamation "leads to unfounded insinuations that Total may have taken part in human rights violations, which is not substantiated and which Total denies".
Recommended for you

EACOP stresses high-tech approach, as Kampala protestors arrested