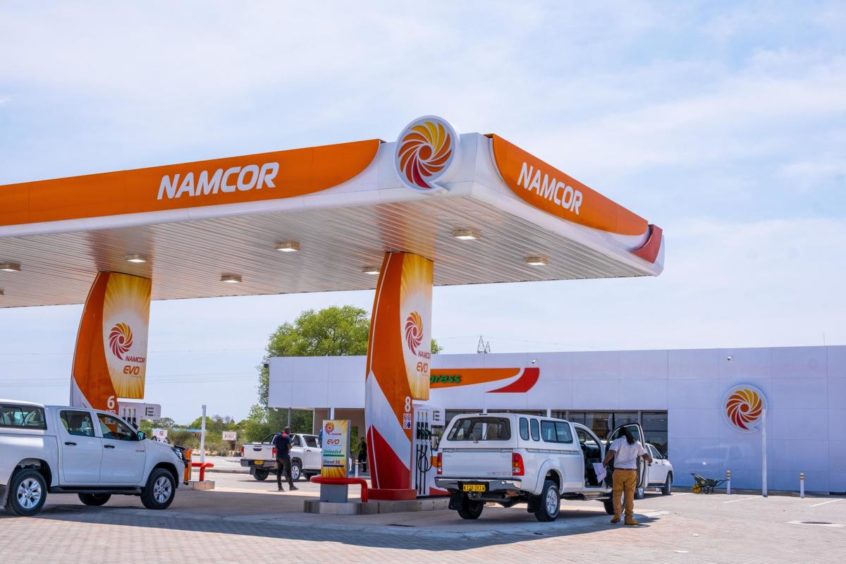 Namibia continues to expect hydrocarbons to be discovered offshore, but in the meantime is working on energy transition plans.
Namibia's Petroleum Commissioner Maggy Shino, talking during IN-VR's Africa Upstream, LNG & Gas Summit, said a number of wells are being drilled in the near future.
First out of the blocks is Reconnaissance Energy Africa, which will drill two blocks in the northeast of the country. The Canadian company will drill these two wells onshore. Shino said the first of these wells should be drilled in December.
Offshore
Most of the country's focus for oil and gas is the offshore, though. Most notably, the Venus well. "Total is planning to drill the first ultra deepwater well in Namibia. It's … one of the most amazing prospects in terms of risk elements. We have high hopes."
Shino went on to say Maurel et Prom would be drilling a well in the Walvis Basin in late 2021 or early 2022. She also noted Shell's plans for drilling in the Orange Basin. "The next three years will be an interesting time for exploration."
Namibia has continued to attract interest, even though commercial discoveries have been in short supply. Namcor's MD Immanuel Mulunga, also speaking at the IN-VR event, said this was because the country had created an enabling environment.
"We've always been a welcoming country. IOCs trust Namibia's legal framework that is in place and the ease of doing business. While we've not yet proved hydrocarbons, we're competitive," Mulunga said.
Shino went on to note that royalties were the lowest in the region, at 5%, while petroleum income tax was as low as 35%. "Put together all those elements and the Namibian government take is one of the lowest. It's not only fiscal elements. Namibia is a vast country and we've barely scratched the surface. There's a number of prospects that still need to be tested."
The country has proven basins and active petroleum systems, the commissioner continued.
Kudu
Explorers will be seeking oil, but Shino did discuss gas potential in the country, specifically around the development of the Kudu field. Chevron discovered the field in 1974, which holds contingent resources of 1.3 trillion cubic feet.
This resource could play an important part in helping Namibia's energy transition. The One Kudu solution suggests two wells on the offshore gas field could supply 62 million cubic feet per day and generate 475 MW of power, Shino said.
There is scope for additional supply from the field, which could feed a small-scale LNG facility, she said. Gas consumption in Namibia would come from power generation but also go to fuelling heavy vehicles.
"There's a need for investment. Gas will continue to play an important role for many year to come in a more environmentally supportive energy mix as coal is phased out," Shino said.
Unfortunately, prospects for the field do not look good. A number of companies have come and gone in operating the field. BW Energy currently holds the licence. This company recently wrote down the full value of Kudu, saying it had "no immediate plans to develop the Kudu asset in the foreseeable future".
The company farmed in to the block in early 2017, taking a 56% stake.
What next?
Given the uncertainty of exploration, Namcor is thinking of alternatives. Mulunga noted that work such as Total's at Venus was a leap of faith and that even if a discovery was made, it would take at least four years to develop.
"We've approached some IOCs, who are getting rid of some of their smaller production assets. While we wait [for exploration], we're going after some smaller assets to get production and revenue. The aim is to ensure future financial viability."
Acquiring international assets would be one way that Namcor could hedge its bets, Mulunga said. "We don't want to just rely on discoveries locally. We're coming up with other possibilities to generate revenue."
Recommended for you

Africa Oil rides expectations with drilling in Namibia, Nigeria