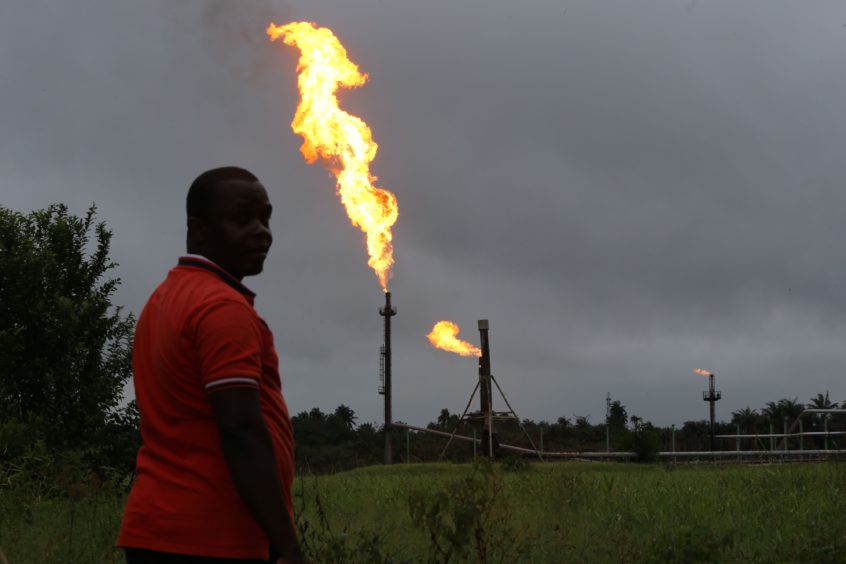 The Host Communities of Nigeria (Hoscon) has called for the government to do more to help out the people in oil and gas producing areas, warning that it has stopped supporting a ceasefire agreement.
Hoscon's chairman Prince Mike Emuh, speaking to the Vanguard newspaper, said the amnesty and ceasefire had provided no results.
Niger Delta militants have pushed Hoscon for benefits from the amnesty but have seen no benefits. "It is now seen that we are not allowing them to strike, yet they are not getting jobs and are not getting anything from the crude oil and gas exploited from their communities.
He went on to say this lack of results had seen the militants turn against Hoscon. "Our lives are being threatened; hence, we are resigning from mediating, either in the Amnesty programme, Niger Delta Development Commission (NDDC), or Ministry of Niger Delta Affairs," Emuh told Vanguard.
The Hoscon official set out a four-point plan. The federal government should pay gas flare penalty money to host communities, as should the 13% state share. Companies should grant pipeline surveillance contracts to 10,000 youths in host communities. Finally, the government should provide waivers for 10 modular refineries.
A Hoscon delegation also visited Senator Ovie Omo-Agege on October 27. The Delta State senator said Hoscon had asked for support on the Petroleum Industry Bill (PIB), gas flaring, the payment of the 13% oil share to communities rather than states and pipeline surveillance contracts.
"I told them to go back to their people in the Creeks and tell them we are here for them. We are here to champion their request. We don't want the peace of the Niger Delta to be disrupted in anyway," Omo-Agege said. The senator said he was there "to protect the interest of our people".
PIB plans
The senator described the PIB as crucial in securing additional foreign investment. This could only come when there is peace in the Niger Delta, he said.
He went on to say the host community part of the PIB was of "utmost importance" in order to secure a "win-win for all stakeholders".
The new PIB proposes companies establish a Host Communities Development Trust. This trust would finance local projects. Companies would pay 2.5% of yearly operating expenditure into the fund.
Hoscon's requests are similar in many ways to those from the Reformed Niger Delta Avengers (RNDA). The group, following the anti-SARS protests, threatened to carry out attacks in the Niger Delta.
The RNDA demanded the government release the 98 billion naira ($257 million) gas flare penalty fund, to Hoscon and Emuh.