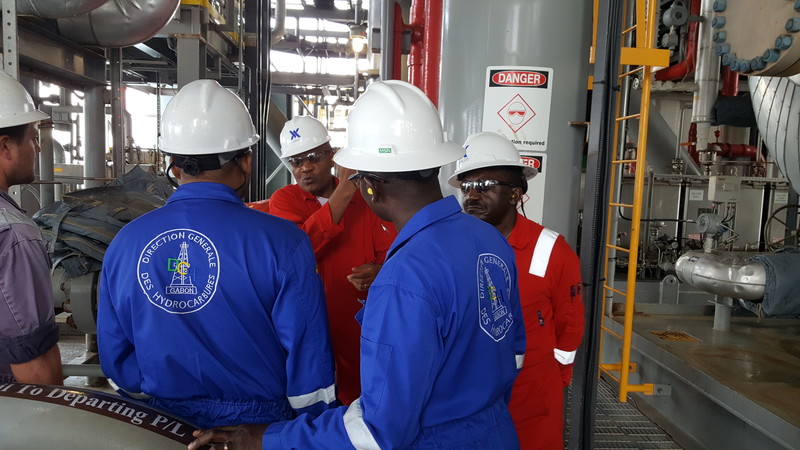 Vaalco Energy has struck a deal to buy out its partner, Sasol, from shared operations offshore Gabon.
The company will pay $44 million for a 27.8% stake in the Etame Marin block and a 40% non-operated stake in Block DE-8. Both these areas are offshore Gabon.
Vaalco already owns a 31.1% working interest in Etame Marin. The deal will nearly double its net production and reserves.
It has also agreed to future contingent payments of up to $6mn. The effective date for the deal is July 1, 2020.
Sasol set out plans earlier this year to streamline its business in response to financial and operational pressures.
Vaalco will have a 58.8% stake in the block, with net revenue rising to 9,150 barrels per day oil. The deal will be immediately beneficial, it said, with an estimated increase of 23% in free cash flow per barrel. At a $45 per barrel price, this equates to an increase from $10.9 per barrel to $13.3.
It will fund the deal with cash on hand and from operations.
"In what was a competitive sales process, this is the ideal growth transaction that we have been seeking for Vaalco," said the company's CEO Cary Bounds. "We believe the acquisition of an additional stake in this field that we know so well, having been the operator since 1995, is an important step in implementing our strategy."
The deal should reduce G&A costs by 40% per barrel.
Akoum options
Bounds went on to note that Vaalco had recently finished a successful drilling programme on the area. "We are also enhancing upside potential with a 40% non-operated position in Block DE-8 offshore Gabon which includes an existing discovery and for which there are plans to potentially drill an appraisal well in 2021 representing an exciting near-term catalyst.
"In summary, as we have previously stated, we are focused on maximising the value of our Gabon resources as well as expanding into new development opportunities across Africa."
Perenco holds the remaining 60% stake in Block DE-8 and is the operator. The licence includes the Akoum-B discovery. This was drilled in 2003. If the appraisal well is successful, the companies could have a subsea tie back to an existing Perenco-operated platform.
Recommended for you

Angola sets out its stall in bid to boost production