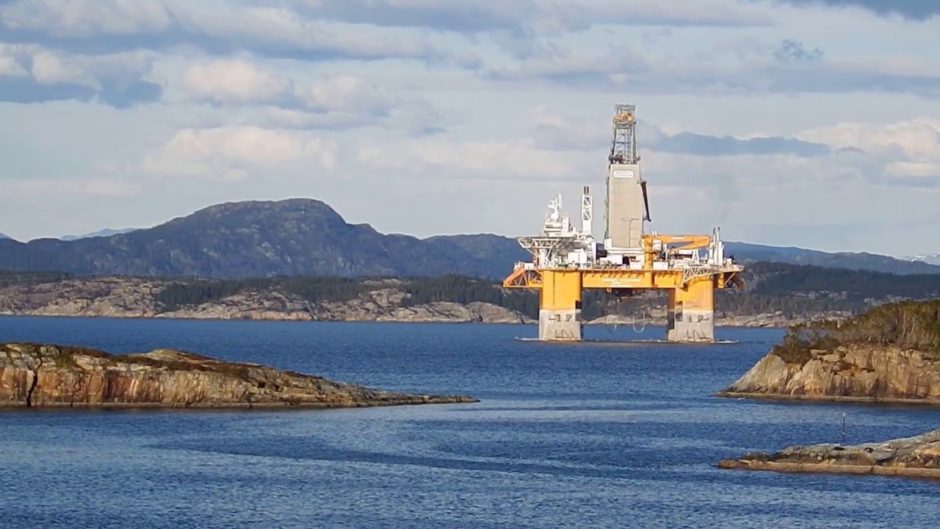 Total has tested the Luiperd-1X well at a maximum rate of 9,820 barrels of oil equivalent per day, limited by surface equipment.
Africa Energy, a junior partner, reported the results. The company said partners had tested the well at different choke settings and reached a maximum rate of 33 million cubic feet per day of gas and 4,320 bpd of condensate. They reached these results on a 58/64" choke.
It expects the absolute flow rate of the well to be "significantly higher" than reported results, it said.
"The Luiperd discovery proves that the Outeniqua Basin offshore South Africa is a world-class hydrocarbon province that remains highly under-explored," said Africa Energy's VP exploration Jan Maier.
The Luiperd-1X found 85 metres of gross sands. Of this, 73 metres was net good quality pay in the target interval.
"We are very pleased with the positive test results that show high condensate yield and excellent reservoir connectivity. These results confirm the joint venture's decision to proceed with development studies and to engage authorities about commercialisation," said Maier.
Total E&P South Africa drilled the Luiperd, and earlier Brulpadda, wells in Block 11B/12B. The area covers around 19,000 square km. It drilled the wells in the Paddavissie Fairway, in the southwest of the block.
Africa Energy has a 49% stake in Main Street 1549 Proprietary. This company owns a 10% participating interest in Block 11B/12B.
Recommended for you

Africa Oil rides expectations with drilling in Namibia, Nigeria