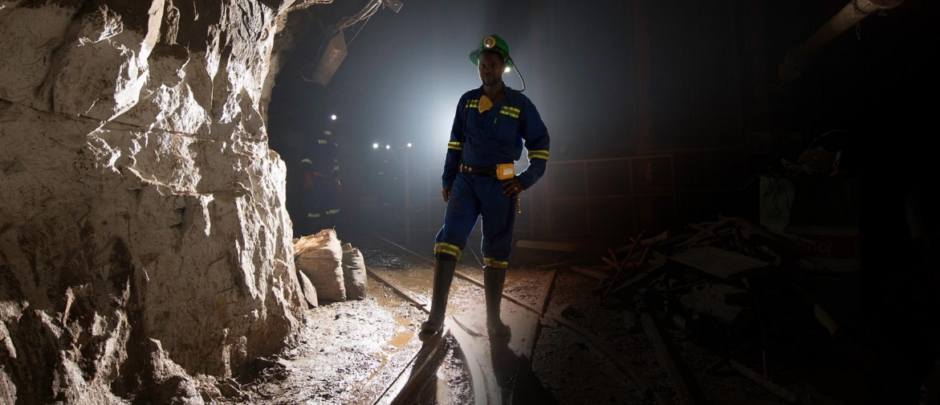 Lekoil shareholders have backed Metallon Corp.'s proposed board, despite some concerns flagged by the Nigerian government.
The company held an EGM today with three resolutions – on three new board members – approved.
Metallon withdrew one other resolution, on the removal of Lekoil's chairman, before the meeting. Chairman Mark Simmonds resigned following the vote with immediate effect. He also said he would stand down from the board at the next AGM.
The new enlarged board will choose the new chairman.
The Zimbabwean miner built a stake in Lekoil over last year and now holds around 15.1%. It called an EGM in November 2020 in order to seek approval for its three nominees.
Shareholders backed the appointment of Michael Ajukwu by 87.85%, Thomas Richardson by 74.52% and George Maxwell by 98.71%.
Lekoil has invited the three to join the board with immediate effect. Lekoil's nominated adviser (Nomad) SP Angel will carry out due diligence on the three as soon as is practicable, it said.
There are three other members of the board. Founder and CEO Lekan Akinyanmi, Aisha Oyebode and Tony Hawkins.
Board beef
Lekoil has said that the miner's efforts are "an ill-disguised attempt … to gain control" of Lekoil at a bargain price.
Metallon has denied that it is trying to take control of the Nigerian minnow. Rather, it said in a letter in November, the board lacks "proper governance structures and oversight of management" and is undervalued. Adding its three nominees, will "provide the relevant governance, competence and oversight to ensure that the executive team is held to account".
Richardson is Metallon's CEO. The miner described Ajukwu as independent, although Lekoil disagreed. The last of the new directors, Maxwell, was the general manager for Addax Petroleum in Nigeria before establishing Eland Oil & Gas. Seplat Petroleum bought Eland at the end of 2019.
Simmonds and Hawkins joined Lekoil's board in January 2020. This was shortly before the company was discovered to have been misled over a Qatari financing agreement.
The Nigerian Ministry of Petroleum Resources has expressed some reservations about Metallon's acquisition of a stake in Lekoil, over potential infringements of local holding rules.