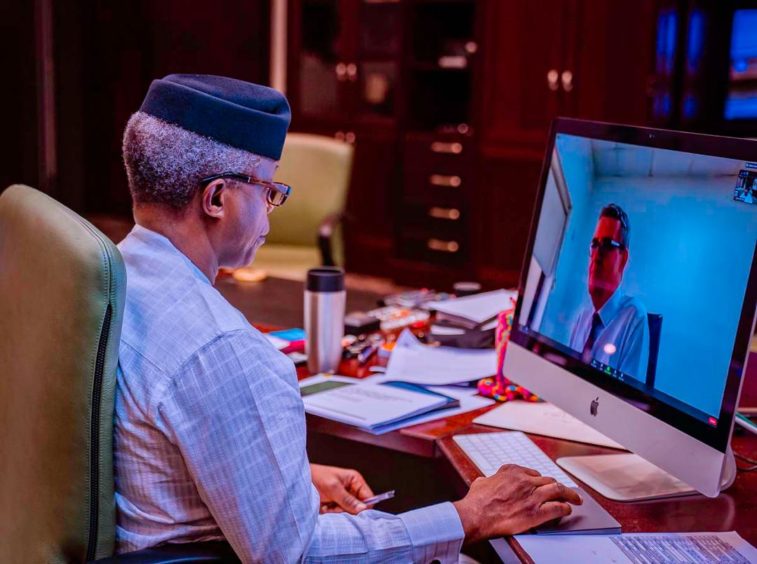 A number of Nigerian voices have come out in support of the Petroleum Industry Bill (PIB) this week.
Nigerian Vice President Yemi Osinbajo held talks with the Oil Producers Trade Section (OPTS) and the Independent Petroleum Producers Group (IPPG) on January 13.
"It is important for Nigeria to cut the costs of production while ensuring the largest oil volumes possible be produced," he said.
The vice president also backed the increased focus on gas. Nigerian National Petroleum Corp.'s (NNPC) head Mele Kyari also referenced gas this week.
"Gas should be an enabler for quick development," Osinbajo said. "The balance is reconciling and maintaining our domestic gas obligation, and at the same time improving the gas environment in such a way that we are able to benefit maximally from it as a business and government."
The official called on OPTS and IPPG to consider how to improve the domestic supply obligation for gas.
Senate plans
Head of the Senate Ahmad Lawan talked to journalists in Abuja, making commitments to the passage of the PIB. The legislature sees this bill as the priority when it resumes on January 26.
The bill should be approved this year, he said. Lawan has previously said the Senate would approve the PIB in the first quarter.
"We will pass the PIB that will ensure that businesses here get a very competitive environment; that they are able to make profit and stay and even invest more," This Day quoted the official as saying.
Lawan pointed to the commitment to the legislature's success in passing the Deep Offshore and Inland Basin PSC amendment in 2019.
The Pengassan union released a statement this week, with its National Executive Council (NEC) expressing support for the PIB. The new law would increase investment and jobs.
Accountants EY said in an alert on January 13 that it was "imperative" for the government to pass the bill. The accountancy noted the "decreasing revenue base from oil activities". It said there was an "immediate need to buffer this with the right policies to attract investment".
"It is pertinent for companies engaged in petroleum operations to begin to evaluate the impact of adopting the fiscal framework of the PIB before the mandatory adoption on their businesses and for stakeholders to continue to engage with the government on the grey areas in the bill before it is passed into law."
Recommended for you

Nigeria's focus on thieves misses metering miscalculations