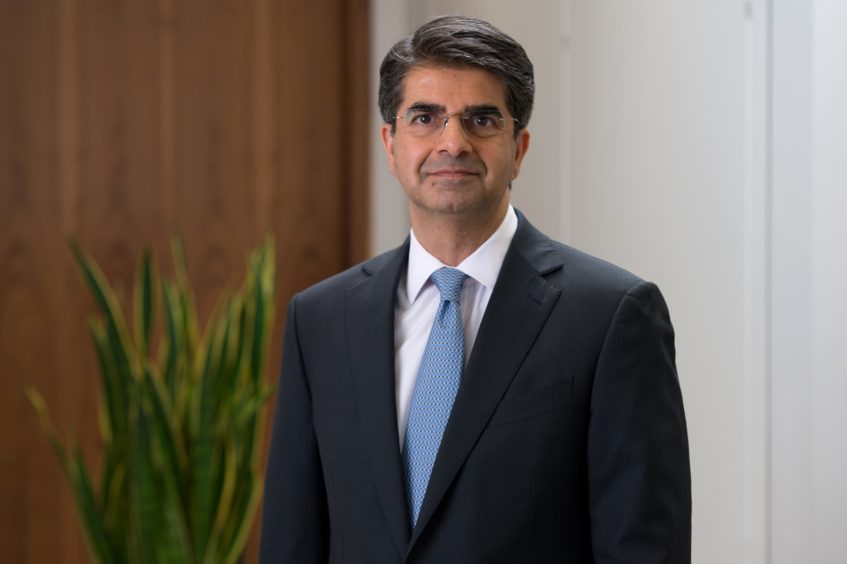 Tullow Oil expects production to continue declining in 2021 as its Ghanaian assets continue to slide.
Output in 2020 averaged 74,900 barrels per day, it said, in line with expectations.
In 2021, Tullow expects this to drop to 60,000-66,000 bpd. Driving this fall has been the drilling pause of 2020, a planned shutdown in September on its Jubilee field in Ghana and deferred development drilling at Simba, in Gabon.
Ghana production will drop from a total of 52,400 bpd in 2020 to 40,500 bpd in 2021. In particular, Jubilee will fall from 29,500 bpd to 24,300 bpd, while TEN will fall from 23,000 bpd to 16,200 bpd.
Tullow's CEO Rahul Dhir said 2021 would be a "busy year". The focus is to ensure "Tullow's producing assets in West Africa reach their full potential. We will leverage the new plan and our reduced cost base to generate positive free cash flow at current commodity prices, drive down our net debt and deliver a robust balance sheet."
Underlying cash flow for the first year of its new plan is expected to $500 million, based on oil at $50 per barrel. Pre-financing cash flow in 2021 is expected to be $200mn.
Debt had fallen to around $2.4 billion as of the end of the year, a decline of $400mn, on cash flow of $430mn. This included the sale of Uganda, for $500mn.
In 2019, Tullow reported free cash flow of $355mn. Production was 86,800 boepd.
The company expects capital expenditure in 2021 to be around $265mn. It will spend another $100mn on decommissioning.
Tullow is working on talks with its banks on its debt refinancing options. Banks have agreed to extend the redetermination of the reserve-based lending (RBL) facility by one month, from January.
Developments
There are some signs of better things ahead. Tullow is commissioning a new offloading system on Jubilee, with a first lifting expected in February.
Furthermore, a rig is moving to Ghana and should begin work in the second quarter. A first additional production well on Jubilee should be onstream in the third quarter.
Development drilling is also restarting in Equatorial Guinea and Gabon. The company approved the next phase of the Simba development in early 2020. At the time, it said it expected this to begin paying back investments before the end of 2021.
SP Angel took a downbeat stance on Tullow's update. The company's outlook for 2021 is "grim", it said, "with further material production downgrades at Jubilee and TEN (Ghana) and uncertainty around the redetermination of its RBL facility.
The company should "go back to its roots", SP Angel's Sam Wahab said. "Tullow historically built a stellar reputation in large discoveries in underexplored basins and its current portfolio does include attractive acreage (Guyana, Suriname, Kenya) where a number of material basins have been recently unlocked."
Tullow should "revert to type" and move its asset focus "away from an overreliance on declining production in Ghana".
Updated at 11:23 am with SP Angel comment.
Recommended for you

Amid faltering TEN expansion, Tullow accelerates Jubilee SE