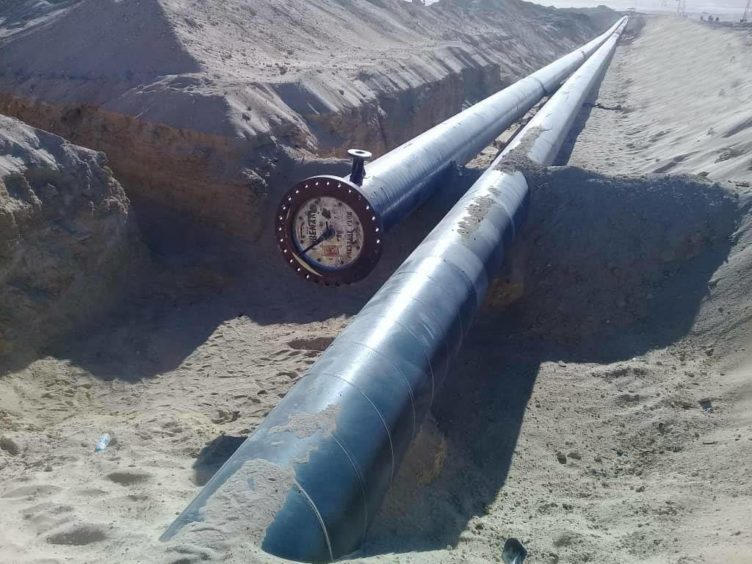 Waha Oil has restarted the Faregh gas field, a year after it was shut down following the January 2020 oil terminal closure.
Libya's National Oil Corp. (NOC) reported the move, recommissioning Faregh as of 13:30 on January 28.
The closures, and deteriorating security conditions, led the contractor working on the field to leave. NOC had begun commissioning of the second phase in November 2019 but work was still under way – until it was interrupted in January.
A political solution allowed force majeure to be lifted and terminals to be opened in September 2020. Waha Oil began talks with the contractor to return to Faregh and restart commissioning.
Production has reached 140 million cubic feet (3.96 million cubic metres) per day. NOC reported that 80 mmcf (2.27 mcm) per day would go to the Sarir power plant. This will help local people, the company said, and reduce operating expenses.
NOC in 2019 said the field would produce 150 mmcf (4.25 mcm) per day and around 10,000 barrels per day of condensate from seven wells. The addition of an eighth well would bring the total to 180 mmcf ( 5.1 mcm) per day and 15,000 bpd of condensate.
The company will pump gas to the Intisar field, operated by Zueitina Oil, and then the coastal pipeline network. Faregh's gas would also go to supplying methanol and fertiliser plants in Marsa el-Brega.
Work plans
Greece's Joannou & Paraskevaides carried out initial work but went bankrupt in November 2018.
Waha Oil has said the field holds an estimated 2.6 trillion cubic feet (73.9 bcm) and 538 million barrels of condensate.
The company has had a busy week. Waha Oil completed maintenance on the main oil export link, allowing production to resume on January 25.
The next day, Waha Oil signed a contract for the construction of an oil tank, which can store 500,000 barrels.
Recommended for you

San Leon's Eroton out as operator after NNPC move