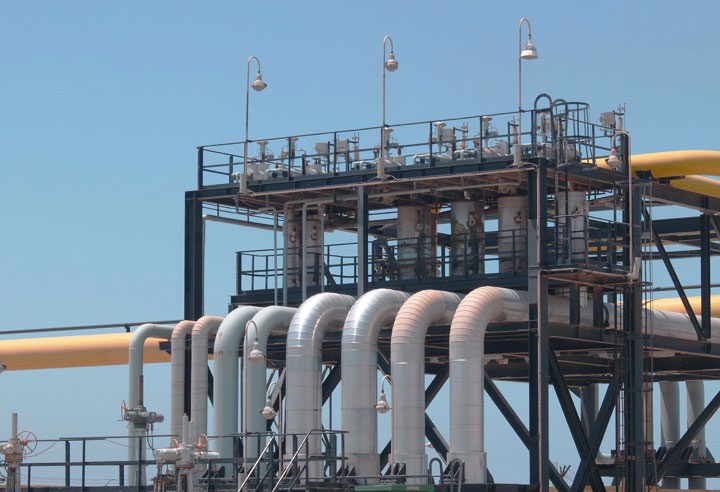 Sonatrach has commissioned the Phase 3 Booster project at Hassi R'mel, with three stations now completed.
The last station, North, has been commissioned, the Algerian company said. This follows the South and Centre station commissioning.
ENGTP, ENAC, SARPI and Cosider Pipelines carried out work on the project. During construction, the companies had more than 10,000 jobs – primarily taken by Algerian workers.
Sonatrach awarded work to Japan's JGC Corp. in 2016 for boosting and separation facilities at Hassi R'mel, worth $1.14 billion.
The project aims to maintain production at 180 million cubic metres per day from Hassi R'mel – or 65.7 billion cubic metres per year. This involves the recovery of another 400 billion cubic metres of gas.
North has capacity of 43 mcm per day, Centre 110 mcm and South 37 mcm. The Centre station has 10 compression units, while the other two have four each.
Sonatrach noted that this work would allow it to meet domestic market obligations and exports. This is particularly important given strong current demand for gas.
The boosting project is expected to maintain output for around 10 years.
Oxford Business Group has described the Phase 3 Booster work as the largest field development under way in Algeria, putting the price at $2.79 billion.
The gas field is at the heart of Algeria's energy industry. It produces around two thirds of the country's output. The field began producing in 1956 and provided gas for Algeria's first LNG shipment.
Sonatrach has also been expanding the capacity of its pipelines by about 10 bcm per year in order to be able to keep up with supply.
Recommended for you

Eni, TotalEnergies, Oxy commit to $4bn Berkine Basin spend