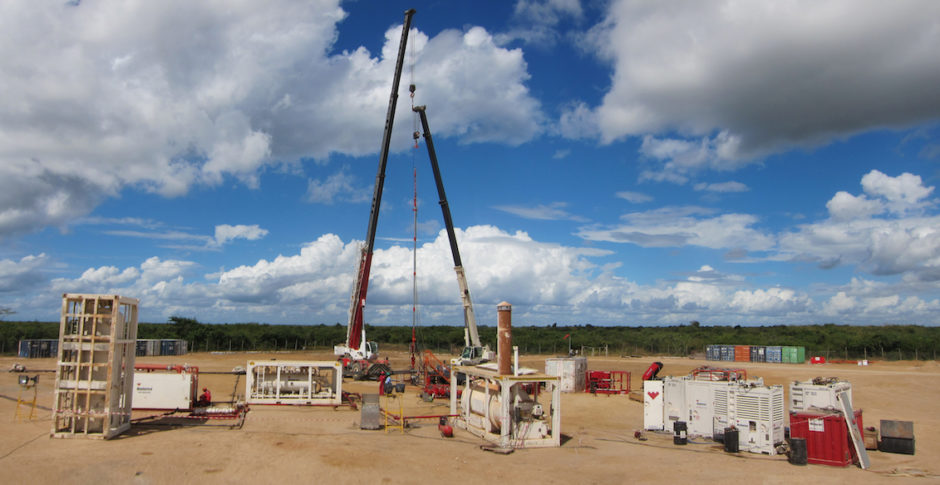 Scirocco Energy is making progress in its transformation, from Tanzanian gas explorer to low-carbon asset owner, and is picking up "real momentum", CEO Tom Reynolds has said.
As for many companies, the events of 2020 slowed down the pace at which the company hoped to transform. Previously known as Solo Oil, Scirocco emerged in October 2020 with a change of name and direction.
"We're a company in transition, against a backdrop of transition. We've been engaged in this for more than two years. While 2020 was frustrating, progress is now crystallising. We're starting to see interesting momentum in the new strategy. We're making headway," Reynolds said.
Scirocco expects to reveal progress to shareholders in the "coming months rather than years".
The company's Ruvuma asset, in Tanzania, represents the previous business plan. Scirocco is planning to sell off its 25% stake in the Ruvuma licence and has been holding talks with various parties.
"We've received some unsolicited interest and some indicative proposals. We're very encouraged and focused on making sure the value is appropriate," Reynolds told Energy Voice.
Aminex completed its sale of some of its stake in the Ruvuma licence to ARA Petroleum in October last year. Since this deal, Reynolds noted there had been encouraging signs of activity. The new operator has provided a work programme and budget for 2021-22. Drilling is expected in early 2022, he said.
This amount of certainty has helped Scirocco in its sale plan.
Reynolds was optimistic that a deal in Tanzania would be faster moving than the protracted Aminex arrangement. Scirocco's planned sale is more straightforward, he said. However, the Tanzanian government would still need to give its approval.
Next step
"There's a clear statement of intent to recycle the proceeds of the Tanzania sale into a cash-generative position," the CEO said.
Scirocco has three potential areas of interest to explore, which it has named as energy, circular and vector.
Reynolds said that, given the company's background, a move into low-carbon energy would not be a utility scale acquisition. "We may look at smaller scale niche wind, solar or hydropower, perhaps targeting a geographic niche. It would be a small-scale discrete installation."
As part of the company's shift in this direction, it also announced the appointment of a new independent non-executive director, Muir Miller. Scirocco is having a "number of conversations in the energy space", Reynolds said.
An investment in line with its circular theme might be a move into something like water management or recovering resources that might be wasted. The last, vector, refers to the storage or transmission of low-carbon energy.
Recommended for you

ARA aims for exploration in Tanzania