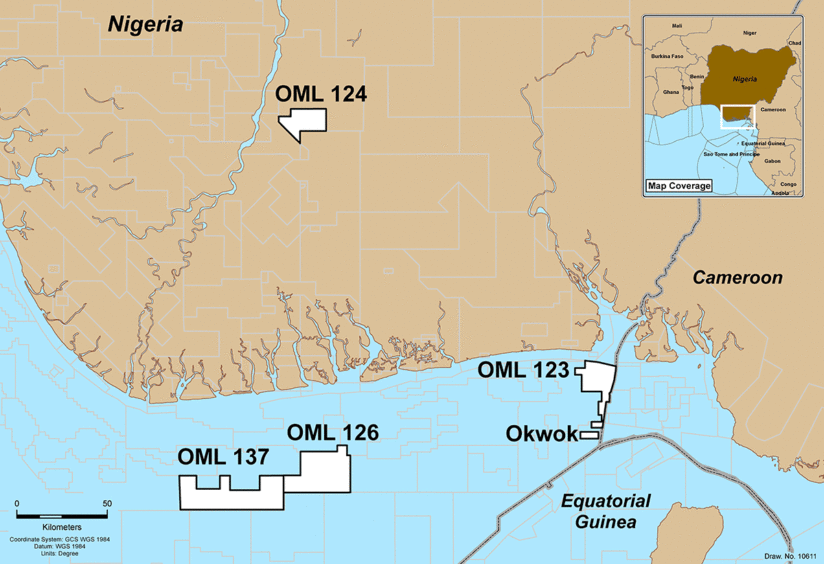 Nigeria has revoked four licences held by Addax Petroleum and handed them to the operator's former contractor.
Department of Petroleum Resources (DPR) head Sarki Auwalu disclosed the move during a roundtable with the Nigerian media. The agency cited This Day as reporting the development.
Chinese-owned Addax lost OML 123, 124, 126 and 137 because it failed to carry out work on the licences, Auwalu said. The company had "refused to develop the assets", he said.
This failure is "economic sabotage", the director said, pointing to grounds under the Petroleum Act laid out for revocation of a licence.
The DPR awarded the blocks to Kaztec Engineering and Salvic Petroleum Resources, the report said. The agency will provide an official handover for the assets.
Addax knew "the potential of the asset, but [it] refused to develop it. This state of underdevelopment is against the principle of the Petroleum Act and constitutes revenue loss to the government," This Day reported Auwalu as saying.
There is a substantial gas resource at OML 137, said the director, but Addax "failed to develop this asset in line with the government's gas revolution policy".
As such, it was "necessary to take a step to attract willing and capable investors to under the development of the assets both for our domestic use and exports".
Addax's production has been declining over the years because of its failure to invest, he continued. The company has also continued flaring. The company failed to supply gas for local consumption despite a domestic supply obligation, he said.
Chrome
Sir Emeka Offor owns Kaztec Engineering, via his Chrome Group.
Addax awarded work to Kaztec over the years, including on OML 123. The operator got into trouble over some of its awards to Kaztec. A 2016 report from Deloitte raised concerns over more than $80mn paid by Addax to the engineering company.
Addax declared force majeure on its contracts with Kaztec in 2015. Kaztec is developing a fabrication yard at Snake Island, in Lagos State. This work was thrown into jeopardy following Addax's move.
China's state-owned Sinopec acquired Addax in 2009. The loss of the four licences would leave Addax with just one stake in the Okwok marginal field.
Addax was supposed to supply gas to a planned gas processing plant, which is at the heart of a legal scandal involving P&ID and the state of Nigeria. OML 123 was to provide gas. According to legal filings, Addax was initially interested in supplying gas but withdrew its support in June 2012.
Ministerial investigation
An inter-ministerial committee delivered a report on Kaztec to Nigerian Minister of State for Petroleum Resources Timipre Sylva on April 7.
The committee was looking at how five years of inactivity may have harmed Kaztec. Sylva said he would pass the report on to the presidency.