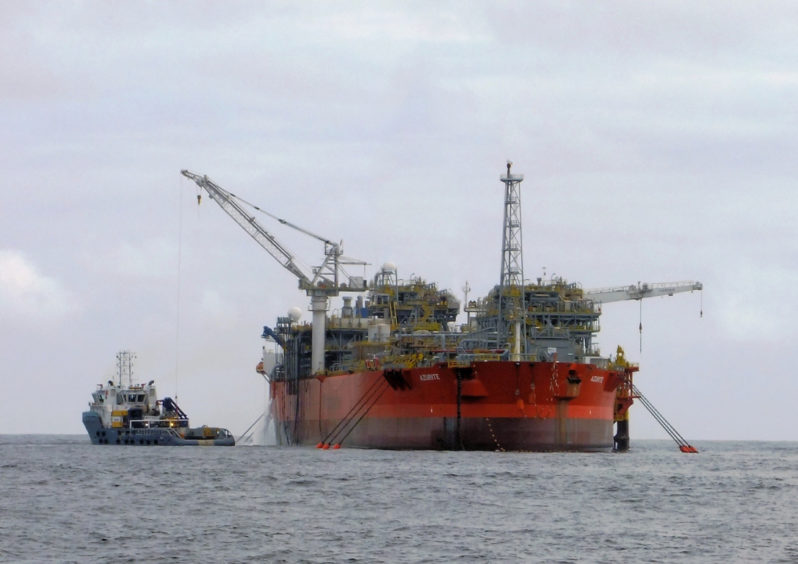 BW Energy has launched its 2021 drilling campaign in Gabon with the spudding of the Hibiscus extension well.
The company will drill three wells on the Dussafu licence. These include two exploration wells on the Hibiscus find and a production well on the Tortue field. BW is using the Borr Norve for its campaign.
The first well, known as DHIBM-2, is around 56 km offshore in 119 metres of water. Should it find hydrocarbons, BW may follow up with one or two appraisal side tracks.
BW is working on a development plan for Hibiscus and Ruche. It is targeting 2P reserves of 46.1 million barrels at the former and 24.1mn at the latter.
It will produce these with the use of a converted jack-up, tied back to a floating production, storage and offloading (FPSO) vessel. The company expects first oil in the first quarter of 2023.
If the Hibiscus extension succeeds it may move the converted jack-up and it may also use a second jack-up.
BW is working on the Gabon plan with Panoro Energy. The latter said the first well would take 30 days to drill and log to a depth of around 3,500 metres.
Full potential
"We are excited to begin the next phase of exploration drilling on the Hibiscus field. The Hibiscus extension is our largest current prospect and has already been de-risked by the nearby discovery from 2019 and subsequent 3D seismic work," said BW's CEO Carl Arnet.
"Working closely with the government of Gabon and our licence partners, we are looking forward to unlocking the full potential from Hibiscus and continue our development of the successful Tortue field through this drilling programme.
"The company expects to generate material cash flow over the next decade from the continued development of Dussafu and to deliver significant value to Gabon and the license partnership."
Following the Hibiscus well, BW will drill a horizontal producer, DTM-7H, at Tortue. Once completed, this will bring the total number of producing wells at the field to six.
After this, the Borr Norve will move to drill the Hibiscus North prospect, 6 km from DHIBM-1. This may hold another 10-40 million barrels of oil.
Panoro's CEO John Hamilton said the Hibiscus extension "represents the largest potential impact well this year for Panoro".
Recommended for you

Assala kicks off Toucan drilling