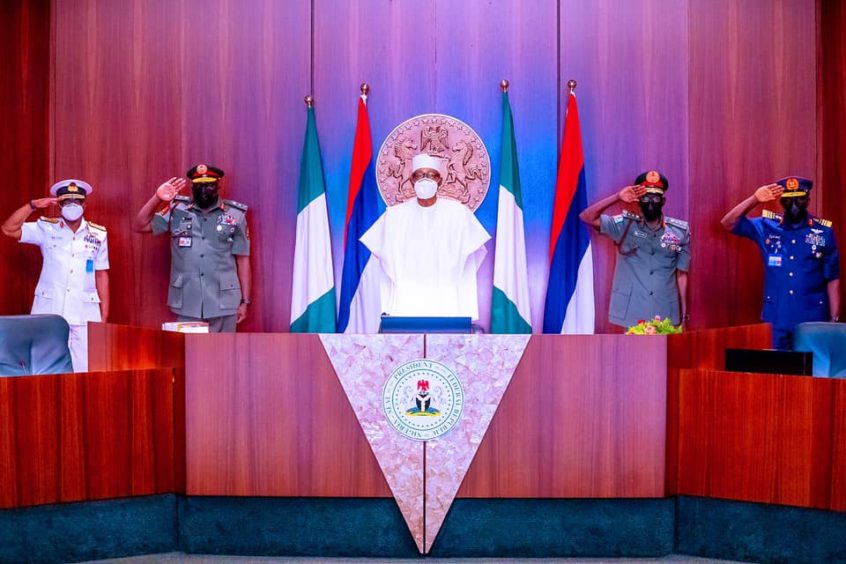 Nigerian President Muhammadu Buhari has restored four licences to Chinese-owned Addax Petroleum.
The Department of Petroleum Resources (DPR) had stripped Addax of the licences for failing to develop them. As a result, it lost OML 123, 124, 126 and 137 on March 30.
Buhari restored the licences to Nigerian National Petroleum Corp. (NNPC), which holds a production-sharing contract (PSC) with Addax, on April 23.
A spokesman for the president said these had been returned as part of the administration's commitment to "the rule of law, fairness and enabling a stable business".
Buhari directed the DPR to retract the revocation letter. He also ordered NNPC to use "contractual provisions to resolve issues in line with the extant provisions of the [PSC] arrangement between NNPC and Addax".
The president, as Minister of Petroleum Resources, has the authority to cancel licences.
Kaztec's pressure
The DPR had immediately awarded the licences to a consortium of Kaztec Engineering and Salvic Petroleum Resources. Kaztec is part of Sir Emeka Offor's Chrome Group, a long-time contractor of Addax.
The speed with which the licences were handed to Kaztec and Salvic raised some eyebrows.
In the first instance, if any revocation is to be done, it ought to be directed at the Nigeria National Petroleum Corporation who is the primary owner of the licences as against Addax Petroleum who is a contractor to the Corporation.

— Muiz Banire (@Mbanire) April 25, 2021
Buhari's decision seems to have taken the DPR by surprise. The agency said last week, on April 22, that it had formed a team to evaluate the assets that had belonged to Addax.
DPR director Sarki Auwalu said the team was working on the formal transfer of licences to Kaztec and Salvic.
Auwalu visited Kaztec's Snake Island facility in February this year. The official had expressed dissatisfaction that the yard had been idle since 2015 because of a contractual dispute.
The DPR head had also complained about the way in which companies had moved fabrication jobs to China.
Sinopec bought Addax in 2009. China has provided financial support for a number of projects in Nigeria, including the Ajaokuta-Kaduna-Kano (AKK) gas pipeline.
Recommended for you

Tinubu backs Kyari at NNPC, despite turbulence