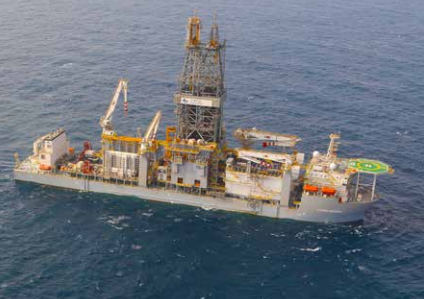 Kosmos Energy is getting back to work offshore Africa, in Ghana and with three wells planned this year for Equatorial Guinea.
This work aims to secure more oil production, but in the longer term the company will be increasingly driven by gas. The Greater Tortue Ahmeyim (GTA) LNG project offshore Senegal and Mauritania is 58% complete, it said, and should be 80% complete by the end of the year.
10 years
Kosmos chairman and CEO Andrew Inglis noted May marked the 10 year anniversary of the company's listing in New York.
"Kosmos has evolved from a frontier explorer to a full-cycle E&P with a diverse reserve base that has increased nearly seven-fold, building the platform for continued success over the next 10 years. In the first decade of the company's history, we maintained a strong focus on corporate responsibility, leading on transparency and positioning the business to deliver value to our stakeholders through the energy transition," he said.
Infill drilling is under way in Ghana and the Gulf of Mexico. It will start soon in Equatorial Guinea, Inglis continued.
"We have taken important steps to create a more permanent capital structure with the bond offering and the recently-completed RBL extension, which increased liquidity and cleared all material near-term debt maturities."
The company closed a $450 million senior notes offering in March. It has also completed a redetermination of its reserve-based lending (RBL) facility in May. This cut the RBL size to $1.25 billion and extended it by two years, to 2027.
Spending in the first quarter was $44mn, not including the LNG project. In Mauritania and Senegal, spending hit $73mn.
The company's finances will receive a boost in the second quarter, it predicted. Kosmos expects to complete the sale of the GTA floating production, storage and offloading (FPSO) to a BP unit. It has previously said this will cut its' bill to first gas by around $320mn.
Drilling
Ghana produced 22,400 barrels of oil equivalent per day in the first quarter net to Kosmos. Gross volumes at Jubilee reached 70,400 bpd, while TEN averaged 38,800 bpd.
The operator began infill drilling in the second quarter, with three wells planned for Jubilee and one for TEN.
One Jubilee producer has been finished and the rig has moved on to drill a water injector on the field. These two wells should increase production by 15,000-20,000 bpd gross.
Equatorial Guinea produced 10,200 bpd net to Kosmos in the quarter, with gross volumes of 30,200 bpd.
The company has contracted a rig to carry out an infill campaign. The rig should arrive this quarter and will drill three wells this year.
Kosmos also plans to drill an infrastructure-led exploration (ILX) well in the US' Gulf of Mexico in the third quarter.
Recommended for you

Tullow cuts production hopes, boosts bond buybacks