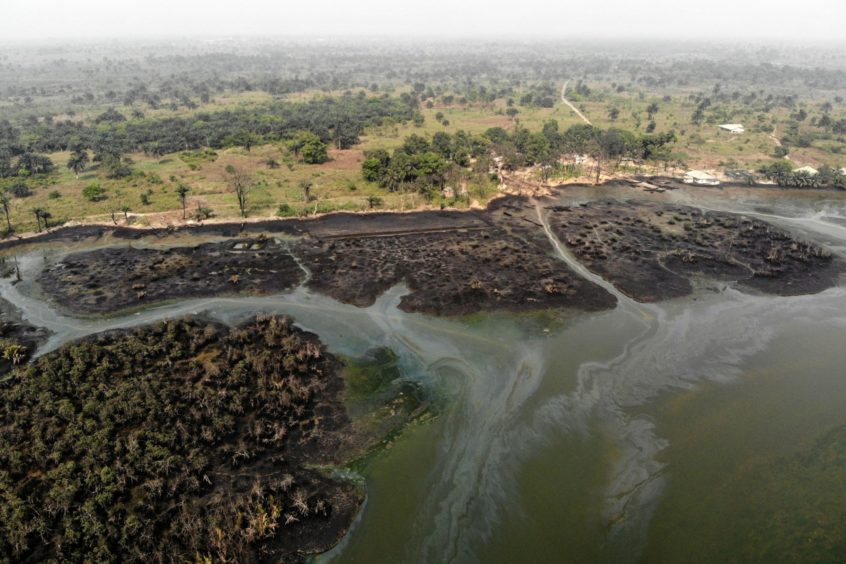 A Nigerian court has ordered Nigerian National Petroleum Corp. (NNPC) and Mobil Producing Nigeria (MPN) pay 82 billion naira ($199.5 million) in compensation for an oil spill.
The Abuja Federal High Court ordered the companies pay recompense to the Ibeno community, in Akwa Ibom State. The spills date from 2000 to 2010.
Justice Taiwo Taiwo ordered that the partners pay the damages within 14 days. Failure to do so would see interest added to the amount, at a rate of 8% per year.
The judge found that the companies had been negligent in how they responded to oil spills in the community.
Nigeria's Youths and Environmental Advocacy Centre (YEAC) welcomed the court finding. YEAC said the ruling aligns with the recent case against Shell, from the Ejama-Ebubu community, in Eleme, Rivers State.
The group said NNPC and MPN were producing from 353 wells in the Ibeno community. YEAC called for NNPC and MPN to clean up oil spills and determine the impact on the health of those people living in the area.
Deterrent
"The road to justice … may have been long but justice is here eventually served at last to serve as deterrent to other intending and ongoing environmental polluters and violators of the rights of the indigenous peoples of the Niger Delta", YEAC said.
The activist group said MPN and NNPC should pay the damages immediately in order to avoid the experience of Shell and the Ejama-Ebubu community. A court ordered the company to pay 17bn naira initially but interest has increased this to 182bn naira, YEAC reported.
MPN had argued unsuccessfully that the suit was statute barred in 2012.
The suit had attempted to include MPN's parent company, ExxonMobil. However, the court disagreed.
"[MPN], operator of the joint venture with [NNPC], agree with the decision of the court dismissing [ExxonMobil] from the case. We disagree, however, with the court's holding that MPN is liable for damages and we are considering next steps," said an Exxon representative.
Updated at 2:06 pm with Exxon response. 
Recommended for you

NNPC extends four licences on pre-PIA terms