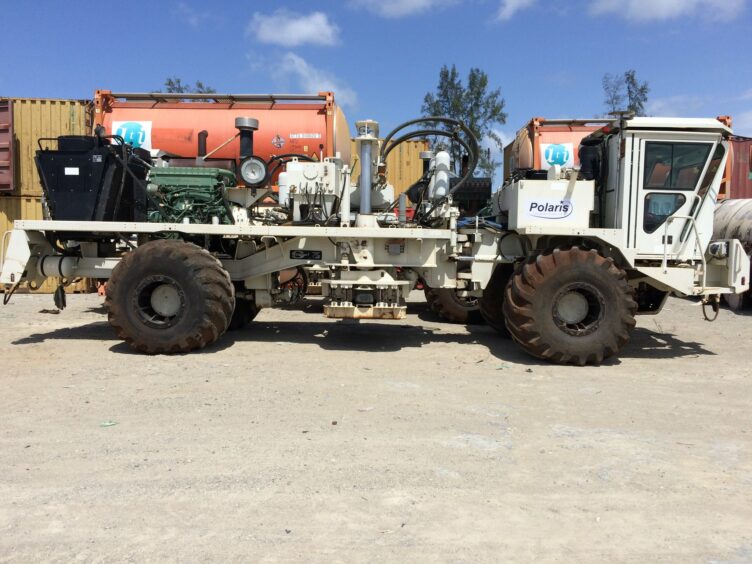 Invictus Energy is on track to begin its seismic campaign, in Zimbabwe, in July, with mobilisation under way.
The Australian-listed company reported that Polaris Natural Resources' staff had received work permits for expatriates. As a result, Polaris has begun moving people to Zimbabwe in order to be ready for the 2D work.
The vibroseis units and recording equipment are also on their way to Zimbabwe.
The seismic company will recruit up to 100 local employees. It will begin building a camp before the end of this month, with completion in early July. Invictus' MD said the company was "extremely pleased" to be able to rely on workers from the local community.
Work will begin next month on line clearing initially, followed by seismic acquisition.
"Our exploration program is progressing well with the seismic acquisition campaign about to officially commence and preparations for the drilling campaign advancing well," said Invictus' managing director Scott Macmillan.
The planned shoot will provide at least 400 line km of 2D seismic. Invictus will use this data to refine the location of the planned Muzarabani-1 well.
Drilling choices
The operator has also assigned Australia's Aztech Well Construction to act as drilling project manager for the work.
Aztech is carrying out a technical evaluation of rig contractor options and will then provide a shortlist.
"The strong interest from multiple drilling rig contractors places the Company in a great position to secure an optimal rig for the drilling campaign at attractive rig rates," Macmillan continued.
Furthermore, Invictus' 80% owned subsidiary, Geo Associates (Private), which holds Special Grant 4571, has received an extension on its licence. This now runs until June 17, 2024.
Polaris is also working on an onshore seismic campaign in Namibia, for Reconnaissance Energy Africa. The latter announced this week that its seismic campaign should also begin in July, in the third week, and take six to eight weeks.
Polaris will acquire 450 km of 2D seismic in the Kavango Basin.
Recommended for you

Invictus begins drilling major prospect in Zimbabwe