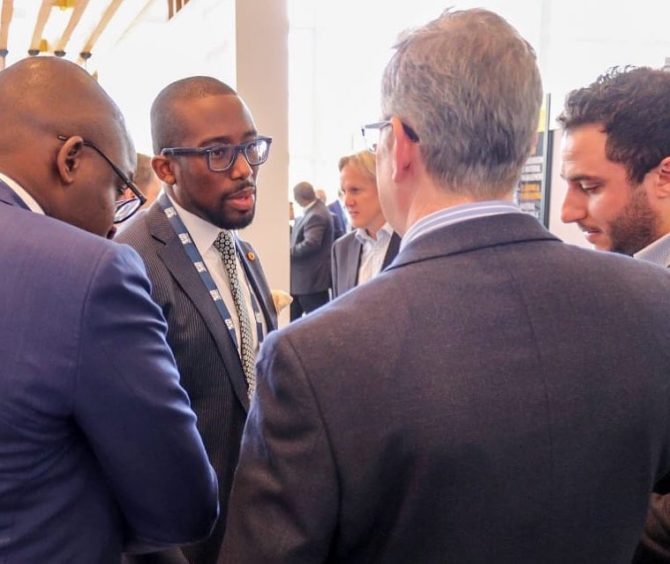 Oando has reached a settlement with the local Securities and Exchange Commission, bringing to an end a long-running dispute.
The oil company agreed to halt legal action, pay a sum and improve corporate governance. The SEC did not reveal the amount Oando would have to pay.
The company did agree to provide information on its compliance in its quarterly reports.
Ultimately, the commission said, Oando approached it for "a settlement of the matter, and both parties have now agreed to settle".
The company issued a statement to the Nigerian Stock Exchange saying the agreement was the "most appropriate course of action". The settlement "seeks to prevent further market disruption and harm" to Oando shareholders, it said.
The troubles began in 2017, when shareholders Alhaji Mangal Dahiru and Ansbury Incorporated expressed concerns about Oando to the SEC. The commission appointed Deloitte & Touche to carry out a forensic audit of Oando and also barred a planned AGM from taking place.
In 2019, the SEC expressed concerns about various alleged corporate governance breaches, including on remuneration for directors and audit committee shortcomings. It also expressed concerns over some related party transactions, including some involving CEO Adewale Tinubu.
It went on to call for the entire board of Oando, including Tinubu, to be suspended from acting as director for five years.
Legal tussle
Oando disagreed with the SEC statements. The commission had failed to follow due process, the company said. It also failed to provide a copy of the forensic audit. Payments to directors were in line with best corporate governance, it said, and complained of a lack of proof.
The dispute went to court, with the company and some of its directors filing suits against the SEC orders.
A court ruling in February 2021 struck out a number of complaints from Oando. It maintained the status quo, which included the suspension of the company's AGM.
Oando, in its statement announcing the settlement, said the dispute with the SEC had been an "extraordinary time" and a "defining moment in its relationship with the regulator". Oando "recognises and respects" the SEC's authority, it said, and "will continue to comply" with the Investment and Securities Act.