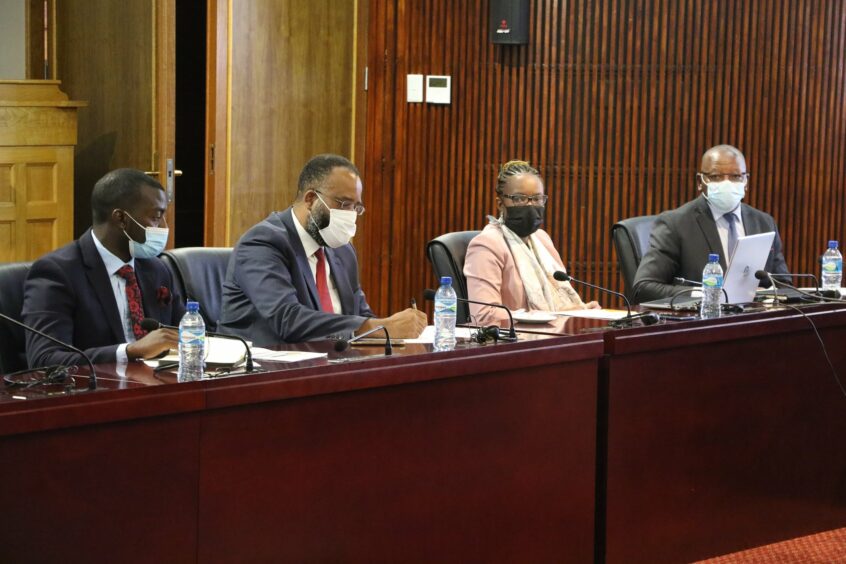 Namibian Petroleum Commissioner Maggy Shino has defended Reconnaissance Energy Africa's conduct in the Kavango region.
The Parliamentary Standing Committee on Natural Resources held a hearing on the company's activities, following complaints from an NGO.
Saving the Okavango's Unique Life (SOUL) presented a petition to the National Assembly Speaker Peter Katjavivi in February.
The group called for an immediate moratorium on exploration. It raised concerns on hydraulic fracturing, displacement of people, water contamination and environmental damage.
Shino, though, denied these concerns.
ReconAfrica  (TSXV:RECO; OTC:RECAF; FRA:0XD) is using conventional methods to exploit resources, she said, not fracking.
She also dismissed concerns about where drilling was taking place. "We are not drilling in the Okavango delta. It is situated over 250 kilometres away from the site. That information is not factual. Namibia also does not issue drilling licences in national parks," said Shino.
Drilling has not displaced people. "The drilling itself and the wells have a very minimal0XD impact in terms of the required land size," the commissioner said. "They do not take that much space but also Namibia has laws that makes provision for negotiation and compensation in case of relocation."
Shino went on to say Namibia's integrated resource plan intended to use all forms of energy and that transition would take time. "We have to make use of all our natural resources as we are aware of the energy deficit we face," she said.
The commissioner went on to say that ReconAfrica had held more than 40 meetings with communities since receiving its licence in 2015.
The company has employed more than 250 Namibians and spent N$14 million ($940,000) on services.
Local impact
The Ministry of Mines and Energy is reviewing the law on finding a balance between company needs and social impact, executive director Simeon Negumbo said.
The ministry lacks a social responsibility policy, it acknowledged, so cannot yet compel companies to invest in communities for a longer-term impact.
There are concerns from people in the region, committee chair Tjekero Tweya said. These stem from concerns about not being able to benefit directly, should ReconAfrica make commercial discoveries.
The parliamentary statement said the residents feel they "should directly benefit as custodians of the land".
Tweya also took part in hearings in Rundu and Mukwe, in Kavango East, in September.
ReconAfrica has drilled eight solar powered community water wells thus far and has plans for another 12.
SOUL has called for more emphasis on renewable energy, specifically wind and solar. The NGO has not yet responded to request for comment on the committee hearing.
Scrutiny
It is not just in Namibia that ReconAfrica has faced scrutiny. A group of NGOs, including Above Ground and the Center for International Environmental Law (CIEL), asked for ReconAfrica's Canadian listing to be investigated.
They asked the TSX Venture Exchange to investigate ReconAfrica's conduct. In particular, they raised concerns around "unreported material changes" and "material misrepresentations".
This complaint focused on the company's shift from shale resources to conventional.
Recommended for you

ReconAfrica wins court ruling over Kavango environmental permits