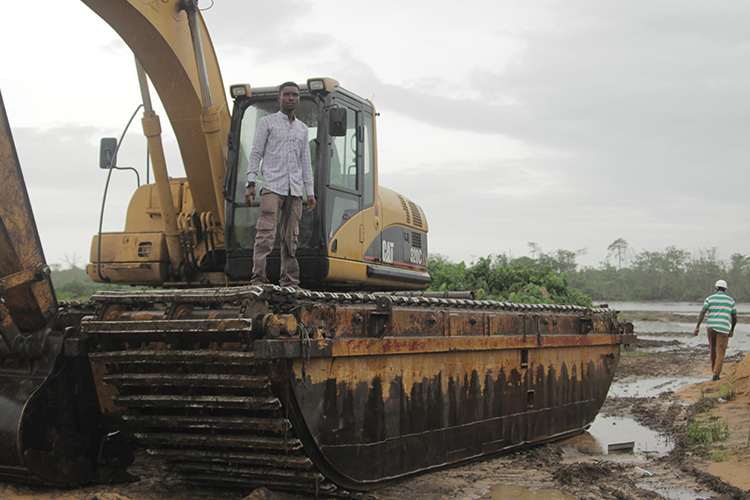 Lekoil has finally posted its accounts for 2020, taking an impairment of more than $100 million on a Nigerian asset and acknowledging going concern worries.
The root of the UK-listed company's problems lie in its dispute with its Nigerian subsidiary, Lekoil Nigeria.
Lekoil said it had launched a review this year of various loan positions and expects to find that Lekoil Nigeria owes it more than $300mn. However, it acknowledged, following the $107.5mn impairment on OPL 310, Lekoil said it is likely further impairments were likely.
However, it noted, that Lekoil Nigeria "may not agree on the exact intercompany debt position".
Lekoil Nigeria has said it would no longer provide funds for the UK company. As such, the latter has signed a facility to secure up to £200,000, mostly to cover legal costs and operational costs. However, Lekoil will require more funds.
The company has suspended its listing on London's AIM. It will continue to be suspended until it has clarified its relationship with its subsidiary, for AIM regulations.
Lekoil, as a group, has a producing oilfield in Nigeria, Otakikpo. This produced 5,062 barrels per day gross in 2020, of which 2,025 bpd was net.
Lekoil is on the back foot in its Nigerian licences, under pressure from its partners and its subsidiary. Optimum Petroleum Development, which shares OPL 310 with Lekoil, has sought to terminate the companies' agreement.
Oh no, Ogo
Lekoil tried to find a partner in 2020 but received no offers. As a result, the value of the licence has been cut to $10mn. This licence holds the Ogo discovery, drilled in 2013 and thought to hold 232mn boe of P50 resources.
As a result largely of the writedown, Lekoil reported a net loss of $119.3mn for 2020. There is a "material uncertainty" over whether Lekoil will be able to operate to October 2022.
Lekoil underwent a change of management at the beginning of 2021. As a result, it fired its then CEO Lekan Akinyanmi in June this year, although he remains a shareholder. The company paid Akinyanmi $1.1 million in 2020. Akinyanmi heads Lekoil Nigeria.
Recommended for you

Africa Oil rides expectations with drilling in Namibia, Nigeria