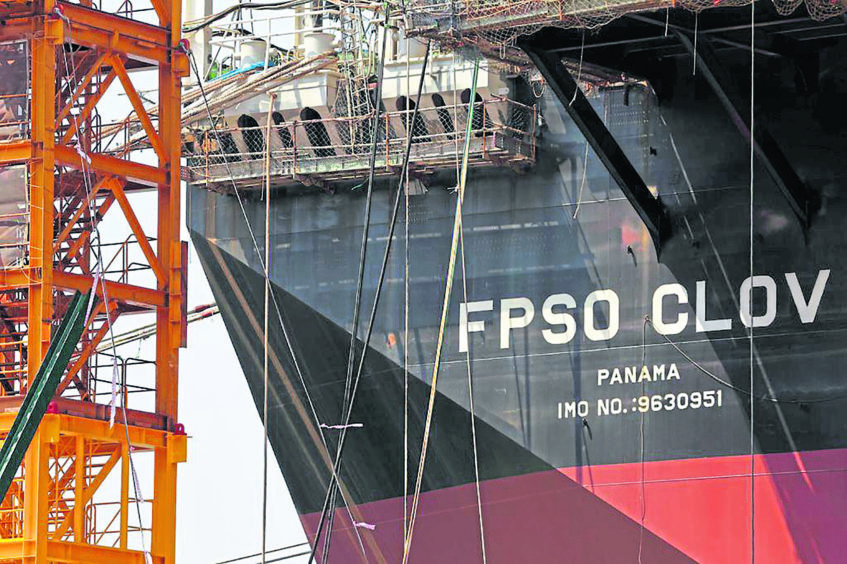 TotalEnergies has started up CLOV phase 2, offshore Angola, marking the second field to come onstream in a week.
The Agência Nacional de Petróleo, Gás e Biocombustíveis (ANPG) reported CLOV phase 2 had begun producing on December 2. The field holds an estimated 55 million barrels of oil and production is expected to reach 40,000 barrels per day.
Work on the project involved the drilling of seven wells.
BP began producing from its Platina field in November.
ANPG acting president Belarmino Chitangueleca said the second phase of the field had come "at the right time and with the right objective". He noted that Angola needed to tackle its decline production and "work to increase it in the near future".
Chitangueleca went on to say projects such as CLOV phase 2 demonstrated foreign companies' commitments to Angola. The country has "always welcomed and respected them, and in which not even the crisis caused by COVID 19 at a global level has shaken their interests and investments", he said.
CLOV is 150 km offshore Angola, in water depths of 1,100-1,400 metres.
TotalEnergies E&P president Nicolas Terraz said the new CLOV work demonstrated the company's efforts on Block 17.
It "is in line with our company's strategy of concentrating its investments on cost-effective projects and which contribute to lowering the average intensity of GHG emissions from our production".
The French company has a 38% stake in Block 17 and is the operator. Equinor has a 22.16% stake, ExxonMobil has 19%, BP has 15.84% and Sonangol P&P 5%.
Additions, extensions
The company started up the Zinia phase 2 project in May this year. This involved nine wells, with a target of reaching 40,000 bpd by mid-2022. This project was targeting a resource of 65mn barrels.
TotalEnergies secured an extension to the Block 17 licence in December 2019. In exchange, Sonangol took a 5% stake in the area, with another 5% to be transferred in 2036.
Production at CLOV has declined by 13% between the third quarter of 2020 and the same period in 2021.
BP began producing at its 30,000 bpd Platina field, on Block 18, in late November. This holds 44 million barrels of oil. BP drilled four wells on the field, two producers and two water injectors.
Recommended for you

Total tees up a trio of energy projects in Angola