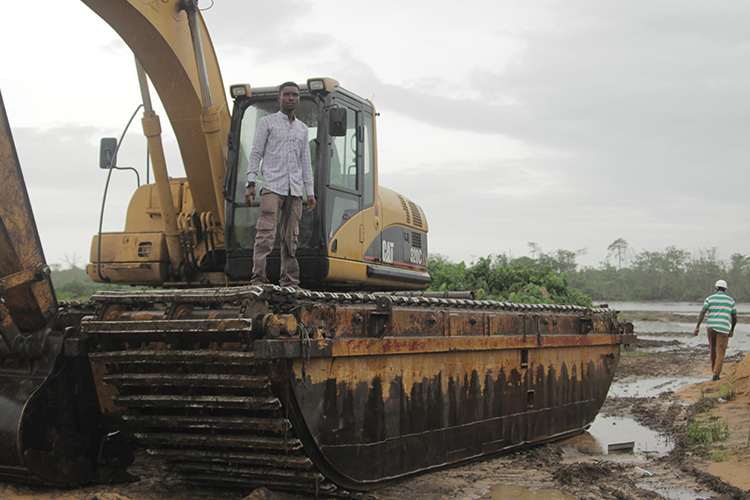 Lekoil Nigeria has made an offer to acquire its London-listed parent company, following a major corporate falling out.
Lekoil Nigeria said Lekoil Ltd's board had failed and was redundant. A letter from Lekoil Nigeria's chairman Aisha Oyebode said Lekoil Ltd's executive chairman, Anthony Hawkins, was not representing the needs of the shareholders.
Rather, Hawkins is acting for "a clique of shareholders who have taken control of your company and whose behaviour since then has confirmed their sole intent was to gain outright control and strip the assets of Lekoil Nigeria".
As such, the Nigerian subsidiary has offered to acquire its parent company at a 100% premium. Lekoil's share price is 0.95 pence, down 51% over the year to date.
Lekoil Nigeria plans to issue an offer to shareholders by December 14. This will offer the 100% premium or the exchange of Lekoil Ltd shares for shares in Lekoil Nigeria.
The acquirer said it expected the board would not approve the offer and that it would be necessary to remove those currently sitting on the board. As such, it called on shareholders to vote against the appointment of four directors at the upcoming AGM and to vote against an allegedly dilutive issuance of shares.
On the contrary
Lekoil issued a response to Lekoil Nigeria on December 6. The Lekoil Nigeria proposal is "factually incorrect and/or misleading" in a number of ways, it said.
The parent company said there was no indication about how Lekoil Nigeria might pay for the shares or what a swap might provide shareholders.
Lekoil also said the dilution concern was inaccurate. One source of financing that would help, it said, was the repayment of a loan made to founder Lekan Akinyanmi.
A suggestion that Lekoil's board would cost $500,000 to $1 million per year was "factually incorrect". Rather, the cost would be less than $300,000 per year, a reduction from 2020.
Finally, Lekoil said accusations around governance issues were suspect. Lekoil Nigeria has attempted to "take control" of the assets of the parent, it said.
Voting plans
Lekoil Ltd will hold its AGM on December 21. Shareholders must vote by December 17.
The company aims to re-elect Marco D'Attanasio, Alphonso Tindall, Olapade Durotoye and Adeoye Adefulu.
Lekoil Nigeria gave short shrift to the board plans. Given the breakdown in the relationship between the two companies, Lekoil Ltd's board has no duties.
Six directors sit on the board, the letter noted. "It is unclear why one executive director and five non-executive directors are required to manage a company with no employees, no offices and no direct management of oil and gas assets."
Furthermore, Lekoil Nigeria said if the resolutions passed, shareholders would suffer a more than 40% dilution. The letter said this would just "fund the salaries and costs of the current Board of Lekoil Ltd".
Lekoil's trading has been suspended for more than 60 days. Lekoil Nigeria said trading would be unlikely to resume given London Stock Exchange requirements. This will leave shareholders with "an illiquid investment", it warned. The company will lack "regulatory oversight of AIM regulation and the London Stock Exchange".
Lekoil denied that it would struggle to be readmitted to the stock market. It is working to do so – and it is Lekoil Nigeria that is failing to assist in such a move, the parent said.
Updated on December 6 at 5:21 pm with response from Lekoil, the parent company.