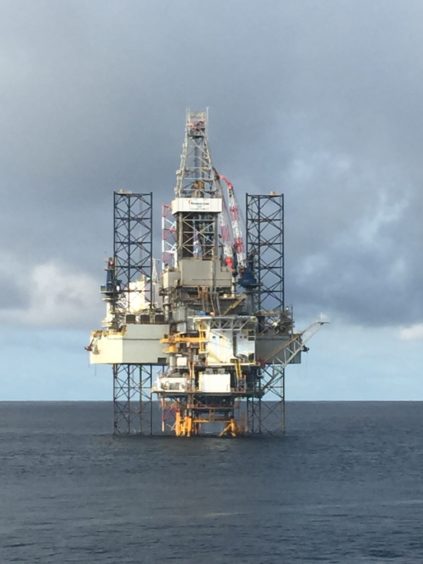 Vaalco Energy has got its drilling campaign offshore Gabon under way with a well on the Etame field.
The company said it was drilling the Etame 8H-ST well with a jack-up from Borr Drilling. Vaalco expects the well to be completed in January and to begin producing in the first quarter.
The well is a sidetrack to an existing well. It is targeting Gamba hydrocarbons that have not been produced by previous wells.
Vaalco will drill four wells in its 2021-22 drilling campaign. The work should cost $117-143 million gross, or $74-91mn net to Vaalco. It will cover the costs from cash on hand and cash from operations.
Company CEO George Maxwell said the company focused on "enhancing our production, reducing our costs and extending the economic life at Etame".
Success in the drilling campaign would add "material production and reserves … further enhancing our ability to execute on our accretive future growth initiatives. The objective of the drilling campaign is to increase production by 7,000 to 8,000 barrels of oil per day gross, which would have a material impact on VAALCO's net production and cashflow given it's 63.6% interest in the licence."
Maxwell expressed confidence in achieving these plans. "We are excited to get our next drilling campaign underway and will continue to provide updates throughout the programme."
Looking further
Vaalco has planned its drilling campaign on 3D seismic acquired in December 2020. Covering 1,000 square km, the seismic mapped the entire Etame Marin block. The company has also talked of using the seismic for future drilling plans.
Vaalco reported net income of $31.7 million in the third quarter, with adjusted EBITDA of $23.3mn. It produced 7,694 barrels per day of crude net.
The company is shifting to a lower cost producing platform in Gabon, through conversion to a floating, storage and offloading (FSO) vessel. This should come into operation in September 2022, cutting costs by around 20%.
Recommended for you

Equatorial Guinea approves Vaalco's Venus plan