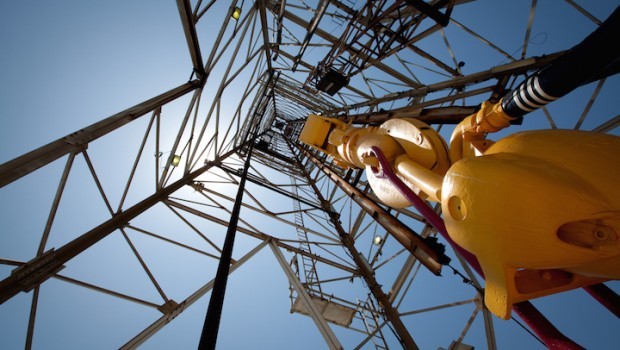 Savannah Energy has formalised its purchase plans in Chad, striking a $626 million deal with ExxonMobil and Petronas.
The company said the deal related to the purchase of both Exxon and Petronas' assets in Chad and Cameroon. Savannah would take a 75% stake in the Doba oil project and around 70% in the export pipelines, which run to a terminal in Cameroon.
The company plans to pay $360mn to Exxon for its assets, with another contingent payment of up to $50mn.
It will pay Petronas $266mn.
"It looks like an attractive deal for all sides," said Welligence vice president David Thomson.
"Savannah is acquiring "good assets that it will be able to maximise and potentially breath new life into. Savannah is an experienced and capable operator. The midstream component is also very important and will certainly help efforts to create additional value," he said.
Both deals will have an effective date of January 1, 2021. Savannah said it planned to fund both deals through a combination of debt and equity, or equity-linked financing.
As a result of the size of the deals, the purchase constitutes a reverse takeover. As such, shareholders must approve the plan. Savannah's market capitalisation is around £190mn.
Savannah will publish its plans on December 17. Following this, it expects to return to trading on AIM.
Company CEO Andrew Knott said the assets would "generate positive free cashflow and fiscal revenues for Chad and Cameroon for a further twenty-five plus years".
"For Savannah, these deals are expected to see our production levels and reserve base more than double. Further, we see strong potential to significantly increase upstream production and midstream throughput volumes from current levels through incremental investments", he said.
Pandemic pressure
Doba produced 33,700 barrels per day of oil in 2020 gross while the Chad-Cameroon pipeline transported 129,200 bpd.
State-owned Société des Hydrocarbures du Tchad (SHT) owns the remaining 25% in the Doba project. SHT and Cameroon's Société Nationale des Hydrocarbures (SNH) own the outstanding shares in the Chad-Cameroon pipeline.
Petronas' Chad assets reported $170.7mn of revenue for 2020, with a post-tax loss of $277.9mn. The company's unaudited total assets were $457.2mn. The average oil price for Petronas' local assets was $44.8 per barrel.
Exxon's assets reported $133.5mn of revenue for the year, with a post-tax loss of $52.6mn. The Petronas assets paid dividends of $18.8mn, while the Exxon units paid $25.8mn. Total unaudited assets were $1.2 billion. Exxon's local realised oil price averaged $35.3 per barrel.
Savannah noted that the pandemic had "significantly impacted" the results of the two companies' local assets.
Welligence's Thomson went on to say that Chad and Cameroon were not core assets for Exxon or Petronas. "They will be happy to divest maturing assets and the deals will help with portfolio rationalisation."
Reshuffled portfolios
Savannah set out its plans to acquire Exxon's Chad and Cameroon assets in June.
The company has a history of ambitious acquisitions. It began with a focus on frontier exploration in Niger, before acquiring most of Seven Energy's assets in Nigeria. As a result, it became a major gas supplier. Assuming the twin Chad deals go ahead, Savannah will shift its focus back towards oil production.
Thomson went on to say Savannah's Chad and Cameroon move was "exactly the sorts of deals sub-Saharan Africa needs and we expect to see more of".
That is, Africa-focused independents "taking mid- to late-life assets off the hands of Majors/NOCs. These fields are not material to the largest companies with global portfolios. Therefore they will struggle to attract investment in their hands.
"However in the hands of smaller operators, we would expect increased investment and a corresponding increase in the life of the fields. Smaller companies can have a laser focus on these sort of assets as they will be core within their portfolios. This will also benefit the host countries."
Updated at 5:42 pm with comment from Welligence's Thomson. 
Recommended for you

Chad, Cameroon divvy up COTCO, Savannah left in the cold