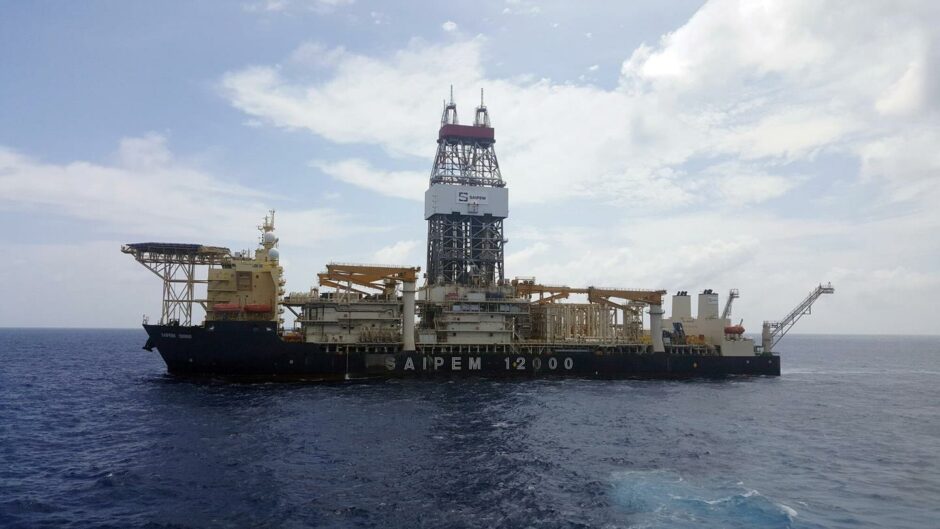 Eni has spudded the Mlima-1 exploration well, offshore Kenya, in the deepwaters of the Lamu Basin.
Welligence Energy Analytics reported the move. Eni has confirmed the well has spudded to Energy Voice.
The consultancy described the drilling as a "significant and very timely boost to exploration in East Africa after a threadbare last few years".
There were no wells drilled offshore East Africa in 2021, it noted.
Ship tracking sites confirm the Saipem 12000 is on site in Block L11B, in around 2,400 metres of water. Mlima-1 is targeting a large four-way dip closure.
The head of Kenya's Petroleum Directorate, James Ng'ang'a, was quoted in the local press as saying Eni had begun drilling the well on December 28, 2021. He told Business Daily that work would take two months.
Slow going
Welligence noted that Mlima-1 was the first well to be drilled offshore Kenya since 2014. BG Group drilled the Sunbird-1 in the neighbouring Block L10A. This demonstrated the presence of oil offshore Kenya but was not commercial.
The consultancy also noted a well by Anadarko Petroleum in L11B in 2013. The Kiboko-1 was unsuccessful. Anadarko had planned to drill the Mlima well in 2014.
Eni has used this sixth-generation drillship on a number of occasions. The Italian company used the rig for drilling offshore Mozambique at the start of 2021 on Area 4, for the Coral Sul project.
Eni has been making plans to drill the Mlima well for some time. The company had hoped to drill the well after the Kekra-1, in Pakistan, and before going to Mozambique. However, problems during drilling the Pakistani well meant there was no time.
QatarEnergy (QE) bought into Eni's L11A, L11B and L12 blocks in July 2019. The blocks covers around 15,000 square km. Following the deal, Eni had a 41.25% stake, TotalEnergies 33.75% and QE 25%.
Recommended for you

Exploration is back on the menu in Africa, with big finds and strong prices