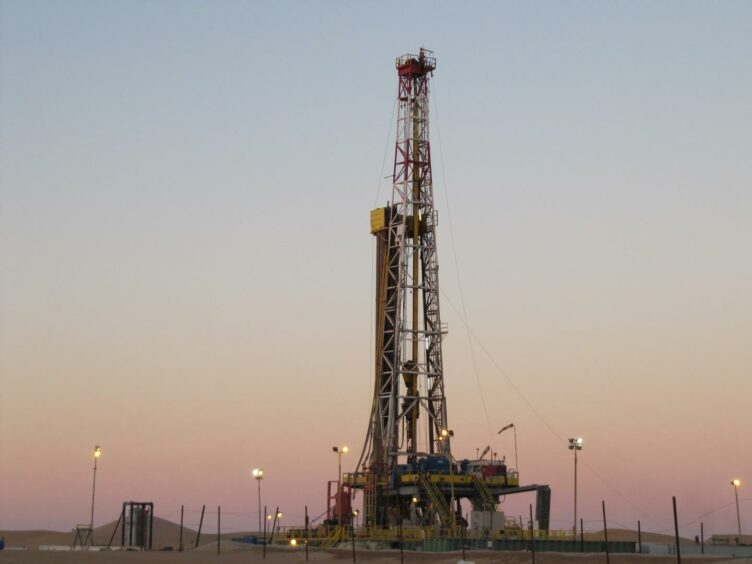 Sonatrach has extended its production-sharing contract (PSC) in Niger on the Kafra block.
The Algerian company signed the contract on February 4 via its Sipex subsidiary. The block is on the border with Algeria, where Sonatrach holds the Tafassasset licence.
Sonatrach has drilled two wells on the block, in 2018 and 2019. The first, the KFR-1 exploration well, discovered an in place resource of 168 million barrels of heavy oil.
The second well, KFRN-1, found 400 million barrels of waxy oil and API of 15.56 degrees.
Niger awarded Sonatrach an exploration licence on Kafra, covering more than 23,000 square km, in 2005. It became a PSC in 2015.
The Kafra licence is in the northern part of the Central African Rift Basins, which is also home to the Chinese-held Agadem project and Savannah Energy's PSC.
According to the Nigerien Ministry of Petroleum, work on the Kafra area includes 2,228 km of 2D seismic and 760 square km of 3D seismic. The ministry said the KFR-1 well had flowed at 1,500 barrels per day of crude with similar crude characteristics as that in Agadem.
Sipex is also working in Libya, where it has recently renewed its relationship with National Oil Corp. (NOC).
Niger is working on plans for an export pipeline to Benin. China National Petroleum Corp. (CNPC) began construction in 2021, with the link running for a projected 1,900 km.
A mining and petroleum conference is due to be held in Niamey, on February 16-18. It had been due to be held in December 2021.
Recommended for you

BP wins two more blocks off Egypt