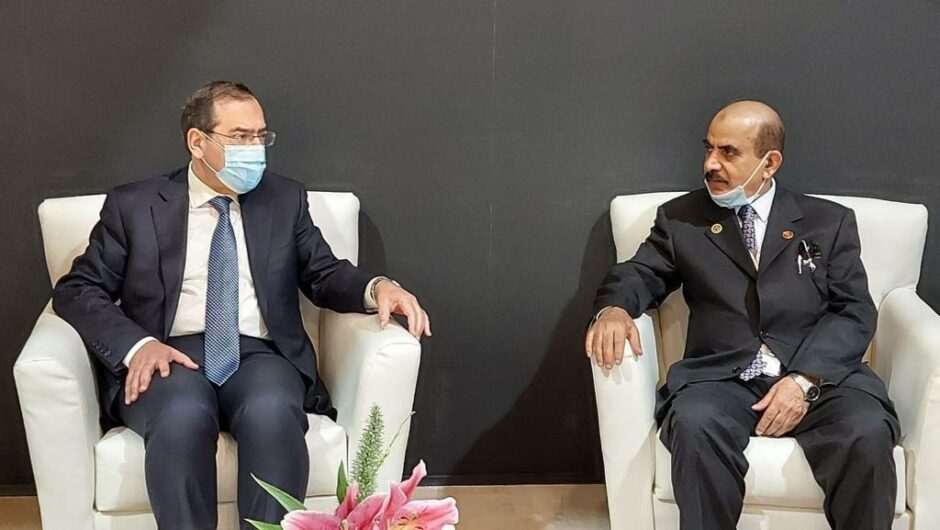 Dragon Oil has made one of the biggest oil discoveries in the Gulf of Suez, according to Egypt's Ministry of Petroleum and Mineral Resources.
Dragon belongs to Emirates National Oil Company Group (ENOC), which is based in the United Arab Emirates. It acquired its Egyptian assets from BP in 2019.
Minister Tarek El Molla held talks today with Dragon president Ali Al Jarwan, on the side lines of the Egyps 2022 conference, under way in Cairo.
The ministry reported Dragon had made a discovery of around 100 million barrels. It made the find in the Ramadan region. There is a chance that the find may grow, it said, once development begins.
The find is one of the largest in the Gulf of Suez for 20 years, the ministry said.
BP agreed to sell its stake in the area, including its interest in the Gulf of Suez Petroleum Company (GUPCO). It completed in early 2020.
The companies did not disclose the financial details. The ministry, at the time, said it was worth $500mn.
A statement from Dragon, ahead of the conference, reported it was producing 60,000 barrels per day in 2021. It aims to increase this to 65,000-70,000 bpd in 2022.
"Recently, the company was able to carry out AI techniques-based innovative plans in exploration, drilling and production operations in Egypt, to become the first company to apply these technologies," Dragon head of human resources Badria Ahmed Khalfan said.
Recommended for you

Cheiron extends Gulf of Suez find