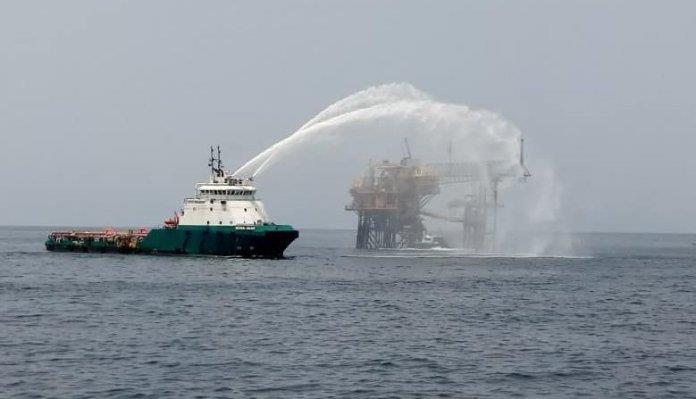 Flames broke out on a walkway yesterday in a dramatic display for Perenco, offshore Congo Brazzaville.
Perenco acknowledged there had been an escape of hydrocarbons from the flare on the PCP platform for the Emeraude field. "This is located at the end of a long isolated walkway, ensuring the flaming fluids were kept away from the platform," it said.
Three oil slicks formed on the sea and burned. Perenco said the slicks produced black smoke but that it had quickly brought the fires under control.
"No one was hurt in the incident and there was no material damage," it said. On social media there have been reports of some injured. According to reports, there were around 20 workers on the platform at the time.
Perenco deployed teams to tackle the remaining hydrocarbons. The company is carrying out an investigation into the incident and why it took place.
Perenco operates the Emeraude field with Société Nationale des Pétroles du Congo (SNPC), via the CongoRep unit. Oil from the field, blended with Likouala volumes, goes into the Djeno stream.
The French oil company has reported Emeraude as producing 11,000 barrels of oil equivalent per day. The field has been producing since 1972. Perenco said it has carried out work to tackle decline at the reservoir.
Recommended for you

Perenco opens new pre-salt Congolese play