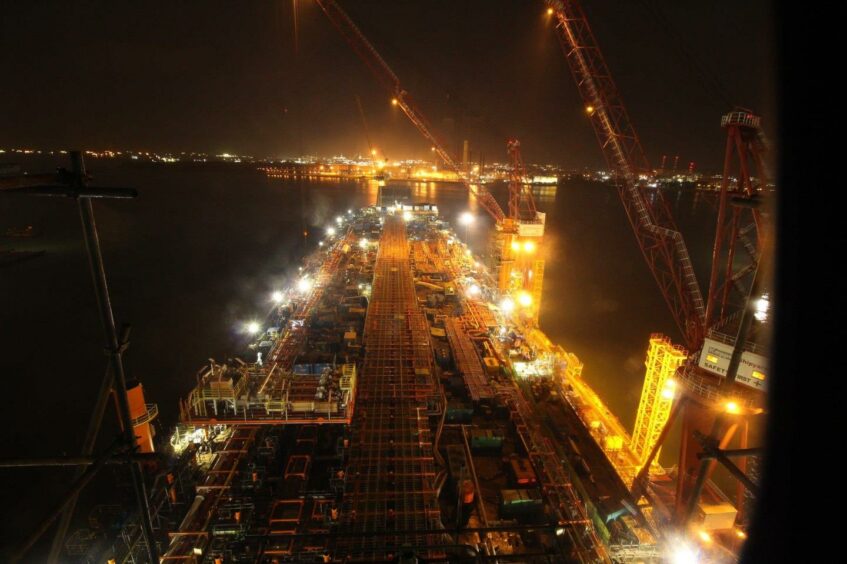 Eni has begun producing at the Ndungu project in Angola's Block 15/06.
The Ndungu early production project is producing via the Ngoma floating production, storage and offloading (FPSO) vessel.
The project will reach 20,000 barrels per day of oil, Eni said. This will go to sustaining the plateau at Ngoma, which has capacity of 100,000 bpd. Eni said it had upgraded the FPSO in 2021 in order to minimise emissions.
The company plans to carry out more exploration and delineation in the first half of this year. The aim is to assess the full potential of Ndungu.
In the last seven months, Eni has also started up the Cuica and Cabaca North developments on Block 15/06. It started these up in August and September 2021 respectively.
Eni Angola has a 36.84% stake in the block and is the operator. Sonangol P&P also has 36.84%, while SSI Fifteen has 26.32%.
Eni said the Ndungu project was "yet another example" of how it was "creating value on Block 15/06". The company said its infrastructure-led exploration (ILX) strategy was "generating a pipeline of fast-track subsea tie-backs, thus maximising the utilisation of existing facilities in the area in a sustainable manner".
Adding it on
Eni announced the Ndungu discovery in May 2019. At the time, it estimated there were up to 250 million barrels of light oil in place, although with upside for more.
It drilled the well in 1,076 metres of water and reached a total depth of 4,050 metres. The well found a single oil column of about 65 metres, of which 45 metres was net pay. It is around 2 km from the Mpungi field.
The Ndungu discovery was significant in that it was the first in Angola that had been made in an existing development area.
Ndungu followed the Kalimba, Afoxé and Agogo discoveries on Block 15/06. These four provided an expected 1.4 billion barrels of oil in place. A fifth discovery in 2019, at Agidigbo, brought that figure to 1.8bn barrels.
The Italian company also recently started producing from a new FPSO in Mexico. The 90,000 bpd Miamte vessel began production on Area 1 on February 24.
Recommended for you

Angola says Exxon poised for $15bn Namibe Basin investment