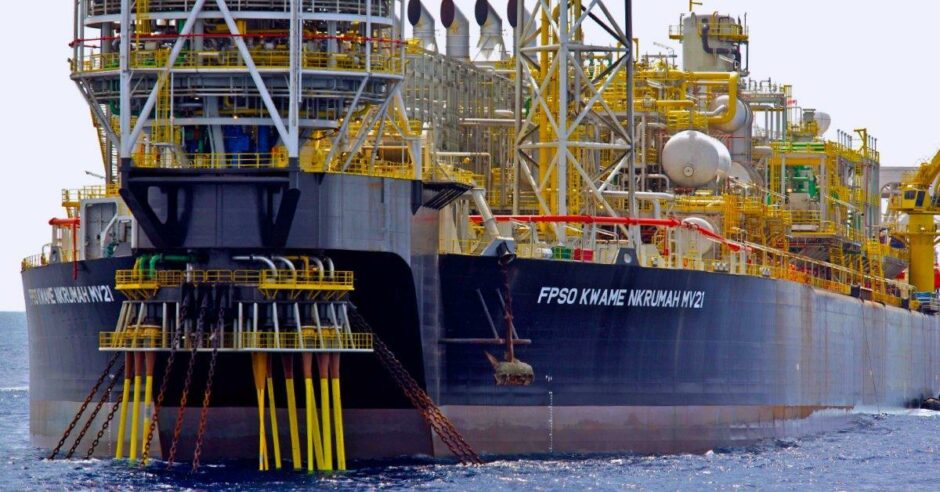 Kosmos Energy is scaling up spending to $700 million this year, from $460mn in 2021, on both its base producing business and its LNG project with BP.
Around $400mn will go into Ghana, Equatorial Guinea and the Gulf of Mexico. These assets produced 39,400 barrels per day, 9,800 bpd and 20,800 boepd respectively in the fourth quarter of 2021.
Of this amount, $250-300mn will go into maintenance capex, including development drilling and integrity management. Another $100-150mn will go to fund pre-investment for growth planned in 2023. This includes Jubilee Southeast and Winterfell.
Tullow Oil and PetroSA are in the process of pre-empting some of Kosmos' acquisition in Ghana. Completion of this would cut Kosmos' capex in country by $40mn.
Spending in Mauritania and Senegal, at the floating LNG (FLNG) project with BP, will be around $250mn on Tortue Phase 1. An additional $50mn will go into work on additional expansion, including Tortue Phase 2 and the BirAllah and Yakaar-Teranga hubs.
Shareholder returns
Kosmos chairman and CEO Andrew Inglis said the company had "rebuilt operational momentum" in 2021.
"Today, Kosmos has a differentiated portfolio that is fit for the future with high-quality, low-cost oil assets funding our growth in natural gas and LNG. Our record 2P reserves are balanced between oil and gas with a reserve life of over 20 years," he said.
Existing assets and approved projects will grow production by 50% in the next two years. The company will increase free cash flow as the plan bears fruit, he said. "Creating the potential for meaningful shareholder returns."
The Greater Tortue Ahmeyim (GTA) LNG project was around 70% complete at the end of 2021. Kosmos noted that the consortium had completed the breakwater. The pipe laying vessel will begin its work in the second quarter of this year.
The eight process modules on the floating production, storage and offloading (FPSO) are on deck with mechanical work under way. The four compressors on the FLNG vessel are also onboard.
Recommended for you

BP hints at Mauritania, Senegal LNG plan delays