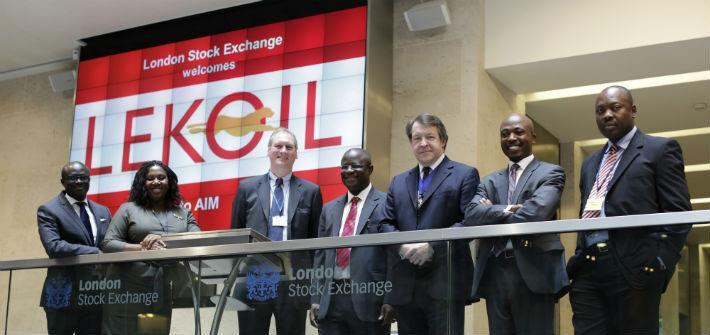 Savannah Energy has agreed to provide a convertible facility agreement to Lekoil, which intends to redouble its efforts to seize back control of its Nigerian subsidiary.
Savannah, acting through its Savannah Energy Investments unit, will provide a £900,000 loan to Lekoil. This is repayable on March 2, 2022.
Lekoil interim executive chairman Tony Hawkins welcomed the Savannah agreement. The loan will provide the company with its needs for the year, he said, asking for shareholders to back the deal at the EGM.
"The initial steps in the planned restructuring are expected to see Lekoil enforce our legal rights in relation to our 40% legal and 90% economic equity ownership, the recovery of the intercompany debt investments in Lekoil Nigeria group and the US$1.6 million loan owed by Mr Akinyanmi to Lekoil, and engage directly with these parties in relation to this," Hawkins said.
Lekoil Nigeria has taken steps, he continued, to "starve our company of working capital to force a sale of the company to Lekoil Nigeria at a valuation unreflective of the underlying value".
Eyes on Ogo
If Lekoil does not pay the amount back, Savannah can exchange the loan into 177.1 million new shares in Lekoil. There are currently around 536mn shares in Lekoil.
Savannah has also backed up a deal by Lekoil with some of its service providers. They have agreed to accept 22.9mn new Lekoil shares to cover unpaid fees. If Savannah owns both sets of shares, it will control 25.2% of Lekoil.
Furthermore, Lekoil has signed an option with Savannah granting an option on inter-company debt. This is owed to Lekoil by Mayfair Assets & Trusts, with an associated security on OPL 310. This licence holds the Ogo discovery, one of the largest finds globally in 2013, but which became mired in various difficulties.
The deal potentially paves the way for Savannah to develop the block, with a royalty interest due to Lekoil.
Lekoil claims related companies and subsidiaries owe it more than $350mn. It has reported the Mayfair loan to account for $253mn of this. However, the company has impaired the value of this loan to $1mn.
Time to vote
Lekoil's major shareholders, representing 42% of the company, endorse the Savannah plan. It will hold an EGM in March. Its shareholders have not always backed its plans.
Lekoil has a 40% stake, and 90% economic interest, in Lekoil Nigeria. The latter has a 40% stake in the Otakikpo field and 17.14% in OPL 310.
Lekoil Nigeria executives launched a plan late last year to buy control of the London-based company.
Lekoil has said the Savannah agreement provides an alternative to this. Among various disputes, Lekoil is seeking the repayment of a $803,000 loan from Lekan Akinyanmi, the CEO. A UK court ruled against the pursuit of the loan in January this year.
One shareholder, Allan Gray Investment Management, has spoken in favour of the agreement. The investor's portfolio management Rory Kutisker-Jacobson said the "events that have transpired over the past year are entirely unsatisfactory. We view Lekoil Nigeria's attempts to acquire its parent, Lekoil, using the cashflows of Lekoil Nigeria, in a dim light."
Savannah director Oge Peters described his company as a "supportive long-term investor with significant corporate restructuring and turnaround experience".
Another Savannah official, head of finance Funmilola Ogunmekan, cited the company's work on turning around Seven Energy in Nigeria. Seven went "from the brink of bankruptcy to becoming Nigeria's most reliable gas supplier", she said.