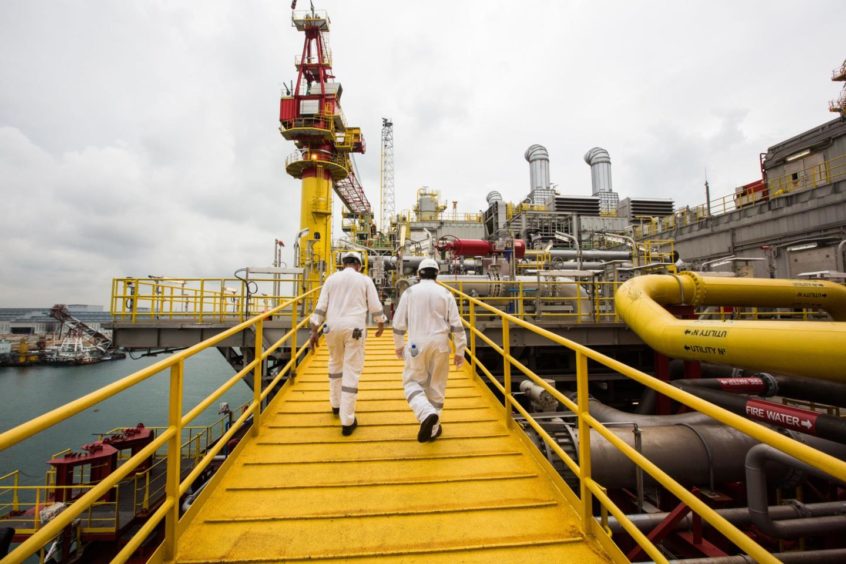 Amid higher oil prices, Tullow Oil is beginning to scale up its growth plans once more, raising near term possibilities for drilling around TEN and further out plans for gas and Kenya.
The company's drilling has already paid off. CEO Rahul Dhir reported that production at the Jubilee field had started 2021 at 70,000 barrels per day and ended the year at 90,000 bpd.
Production at TEN was below expectations in 2021, at 32,800 bpd gross. Decline has been faster than expected, Tullow said, from the core areas.
As a result, the company is expanding its areas of interest, with undeveloped reservoirs on the Tweneboa field and extending Enyenra to the north and south.
Tullow will drill two wells on these new areas this year, aiming to begin production in 2023. Another production well is planned in the Enyenra North area in the fourth quarter.
Road to recovery
Dhir, speaking on a conference call, made it clear there was more room to run at both Jubilee and TEN.
Tullow plans to spend $700mn on Jubilee between 2022 and 2025, and $550mn at TEN.
Jubilee has a total resource of around 2 billion barrels, of which only 17% has been produced. Of interest for Tullow are the Jubilee South East and North East areas. The company is on track to recover 35% of this – with the goal of increasing this to 47%.
TEN has a resource of 1.5bn barrels, of which only 7% has been recovered. "The big prize is the undeveloped part of TEN," Dhir said.
The company believes it can boost production at Jubilee above 100,000 bpd, with TEN rising to 50,000 bpd.
In order to boost production, Tullow and its partners are on discussions on bringing another rig to work in 2023.
"Drilling is about 70% of our planned spend over the next four years," Dhir said. The company reported an average well cost in the previous drilling campaign of around $75mn. In 2021, in comparison, it reduced this to $52mn. "There's a mindset of continuous improvement."
However, prices have risen. "Rig rates have gone up. It's clearly a different market to when we secured the Maersk," Dhir said.
Expansion plans
The CEO highlighted two areas of particular interest in new growth. Gas supplies for local consumption is the first, with associated gas at Jubilee and non-associated gas at TEN.
Tullow's original deal with Ghana involved the delivery of 200 billion cubic feet of gas. It will deliver the last of this volume by the end of 2022.
The company is now in talks with the government on a deal for another 500 bcf of supplies. "We're now trying to resolve the price," Dhir said.
One limiting factor is the Atuabo gas plant, where capacity is 130 million cubic feet per day. "We have a vision to increase this to 240 mmcf per day … we are happy to help if that is needed," the CEO said.
The second area of growth is in Kenya. Tullow is working on the South Lokichar development, which aims to exploit 585mn barrels of 2C resources and reach a production plateau of 120,000 bpd.
The partners submitted the field development plan (FDP) in December 2021. They are also in talks on bringing a strategic partner in to the project. "These two [factors] need to converge at some point. We're all working super hard," Dhir said, although noting that elections were a wildcard. Kenya is due to go to the polls on August 9, this year.
Exploration options
Tullow has reduced its interest in exploration under Dhir's leadership. However, he did flag the continuation of turbidite plays in Cote d'Ivoire, over the border from TEN.
In addition, the company has an interest in Repsol's upcoming Beebei-Potaro prospect, offshore Guyana. The Spanish company is due to drill this over the summer.
Bucking the trend somewhat, though, Tullow dropped out of its PEL 90 licence offshore Namibia in January. Shell and TotalEnergies have both reported success in the area this year. "It's a very different risk-reward in our play," Dhir said. "The view is that, notwithstanding the success of Venus, the risk reward is largely unchanged. We have no regrets on that."
Recommended for you

Glencore provides Tullow financing, at a price