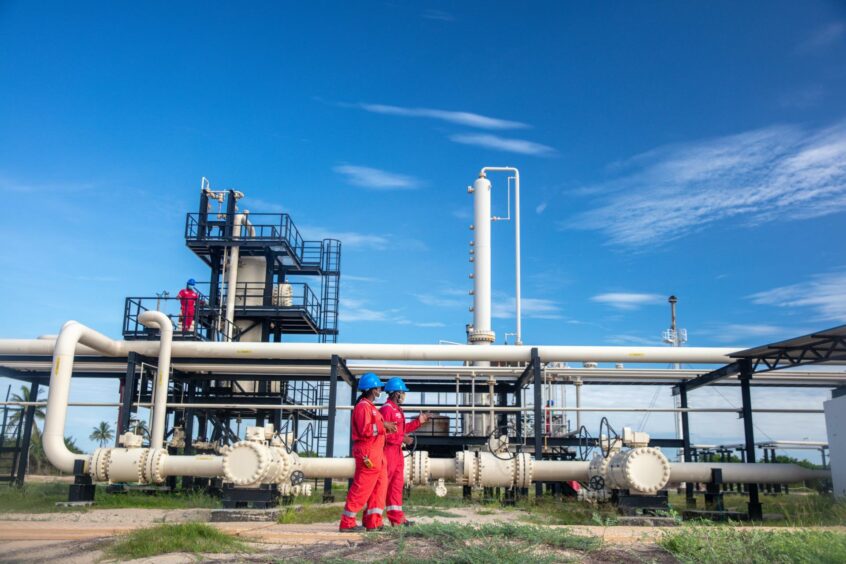 Wentworth Resources has posted another strong set of results with revenues up 26% on higher production.
Wentworth produced 81.6 million cubic feet per day of gas in 2021, up from 65.5 mmcf per day in 2020.
The Mnazi Bay partners sell gas at $3.44 per mmBtu, as of the start of this year, while the operational cost of production is $0.55 per 1,000 cubic feet.
The Tanzanian-focused company sells gas at a fixed price, preventing it from benefiting from higher global energy prices. Growth in Mnazi Bay must come, therefore, from higher production.
"We've had four years of low capital expenditure and we're getting to the point where have to reinvest," Wentworth CEO Katherine Roe said. The company expects to be able to provide more detail towards the end of the year, following discussions with the Mnazi Bay operator, Maurel et Prom.
Roe said the plan would likely involve a development well and an exploration well. Given mobilisation expenses these would likely fall under one drilling programme.
"We're really good at what we do. We are delivering and it's a testament to the assets. It's a much healthier environment in Tanzania than it was this time last year," Roe said.
"The change in sentiment will help us with the next piece, which is reinvesting in the field and additional drilling. We will need an extension to our licence to be able to recover costs."
Growing demand
Tanzania's population is growing fast and the government has committed to providing energy access to all by 2030.
Roe noted the start of the Kinyerezi 1 extension would provide a near term increase for Tanzanian gas demand. The project will add up to 185 MW, she noted, with the first phase of around 70 MW. "There's a genuine need for the extension … and this will provide 11-12 mmcf per day of additional demand."
While Wentworth does not see a direct benefit from new customers with new contracts, it does gain on increased demand for Mnazi Bay supply. "New industrial customers will give us the step up," she said.
Wentworth has also made a commitment this week to reach net zero by 2024. It will achieve this by reducing its emissions and securing carbon offsets, in partnership with Vitol.
"Small caps have the same pressures as other companies," Roe said, in reference to institutional investors. This move also gives the company a social licence to operate. "It's the right thing to do to be investable."
Wentworth is open to considering all technologies – from geothermal to solar – to supplement natural gas. "Our aim is to help Tanzania develop low cost reliable power with a focus on gas right now, but long-term it could be a mix."
Updated at 5:59 pm with clarification in last paragraph. 
Recommended for you

Wentworth strikes for Scirocco's Ruvuma stake