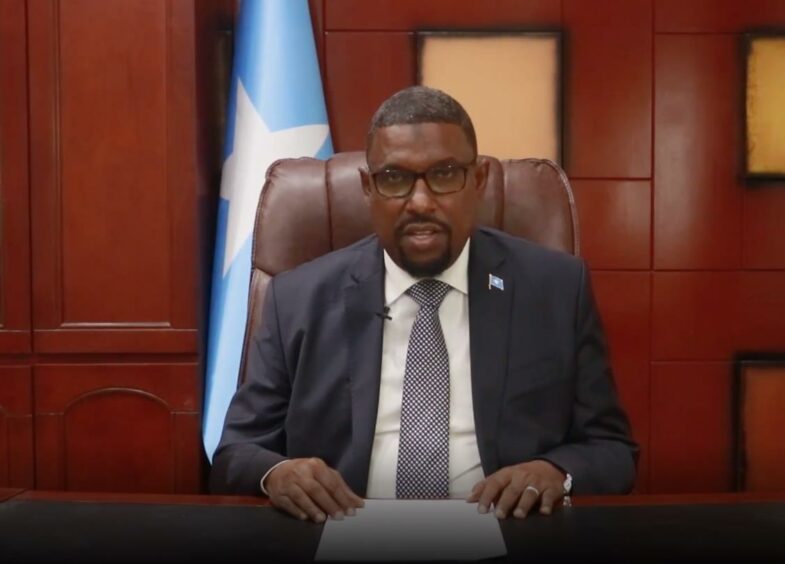 The Somali Petroleum Authority (SPA) has come out swinging against analysis of its production-sharing agreement (PSA) terms in a Voice of America (VOA) article.
VOA was reporting on Coastline Exploration, the successor company to Soma Oil & Gas. Coastline signed a deal with Somalia early this year, saying it had agreed to seven PSAs in the offshore.
However, the Somali President Mohamed Abdullahi – also known as Farmaajo – said the agreements were invalid. Prime Minister Mohamed Hussein Roble described the deal as "illegal" and unacceptable for not being struck through "legal avenues".
The Minister of Petroleum Abdirashid Ahmed appeared to confirm the deals.
The Office of the Attorney General has ordered the petroleum minister to report for an interview on the Coastline deal, on April 25. The Attorney General has described the Coastline deal as illegal.
The SPA said the analysis in the VOA article was "entirely inaccurate". The article was based on an early draft of the PSA, "which is no longer relevant".
Disputed terms
VOA quoted a former permanent secretary in the petroleum ministry, Jamal Kassim Mursal, who described the agreement as "unfair."
If the oil price falls below $70 per barrel, Mursal said, the "government loses money to the contractor". At $60 per barrel, he continued, the government receives only 42%.
"The fact that all was done in secret itself makes it unfair. Current government term has ended, and the two statements from the office of PM and president stated no government official signs a contract up until new government is installed. So they do not have a mandate to sign such a deal," Mursal said.
The SPA disagreed. The PSA fixes royalties at 5%, it said. Profits are split 50:50 throughout the life of the project, regardless of the oil price.
If the oil price falls below $55 per barrel, "the oil company will reduce its share so Somalia's share in fact increases in these circumstances".
Coastline can recover costs during a certain period. However, if it discovers nothing during exploration, there are no costs to Somalia. The country also has a corporate tax rate of 30% and a capital gains tax of 20%.
Somalia is in the midst of a much-delayed electoral process, following substantial international pressure. Furthermore, relations with the African Union have suffered, with the local representative, Francisco Madeira, declared persona non grata.
Farmaajo's term technically ended in early 2021.