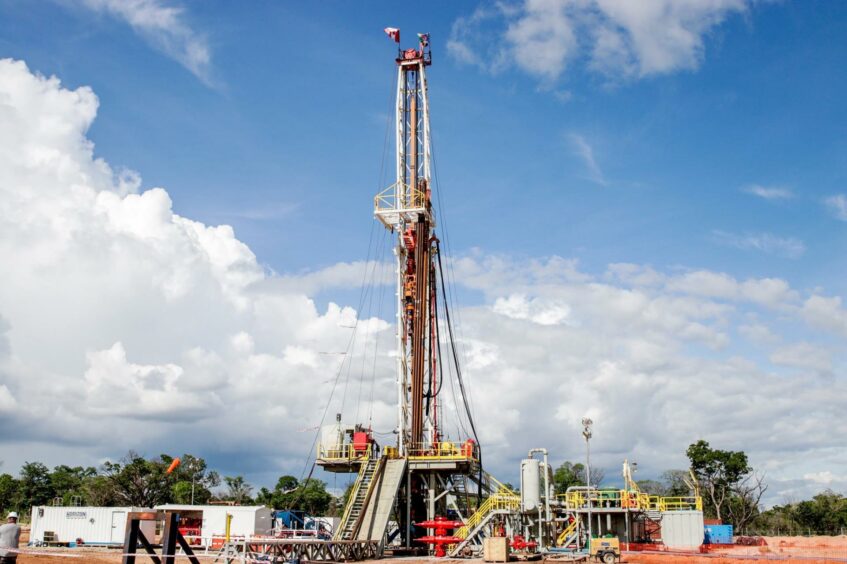 Reconnaissance Energy Africa has posted documents shedding light on some of its challenges – but also some of the major prospectivity in Namibia's Kavango Basin.
The company began drilling its first well in January 2021 and the second well in April that year. It drilled the two stratigraphic wells with no seismic, just aeromagnetic data. It had planned to drill three, but settled for two after proving the existence of a petroleum system.
Costs, though, were higher than expected.
ReconAfrica had predicted costs on the 6-2 Kawe well of C$5.05 million ($3.94mn), and the 6-1 Mambi well at C$3.89mn ($3.04mn).
Actual costs came in at C$18.7mn ($14.6mn) and C$14.48mn ($11.3mn).
Seismic also came in over plans. The company had forecast C$3.34mn ($2.6mn), but actual costs came in at C$7.3mn ($5.7mn).
ReconAfrica acknowledged in its notes that the pandemic and resulting supply chain problems and travels had "significantly contributed to cost overruns" on the wells. The pandemic also drove up staffing costs.
ReconAfrica's head of capital markets Grayson Andersen explained the planning costs had been based on a dry hole case, rather than for success.
"Getting parts and services for the first two wells was a real challenge and we incurred a lot of extra costs as a result. We are much better planned for the upcoming wells, which we expect to cost around C$8 million [$6.25mn]," Andersen said.
Development costs would be less than C$6mn ($4.7mn) per well, he noted.
ReconAfrica has funds to cover the cost of another well, a sidetrack on the 6-2 well and a second phase of seismic. The seismic is under way and the next well should spud this quarter.
Rolling for resources
The Canadian explorer also posted some resource numbers sure to encourage its shareholders.
Citing analysis from Netherland Sewell & Associates, the company posted 5.3 billion barrels in unrisked gross original oil in place (OOIP). It put the unrisked recoverable figure for the various prospects at 999mn barrels and risked number at 73.5mn barrels.
Andersen said there would always be low numbers given the lack of exploration in the basin, with only two wells.
"The OOIP numbers are what were important for us, exploration is really binary, you either hit or you don't. The biggest risk remains deliverability of the reservoir and you only find that out by drilling," the executive said. "We are super excited to be drilling a well like P33 which has 799 million barrels of OOIP off seismic that was within 6 km of our 6-2 well."
Recommended for you

ReconAfrica shares plunge as well disappoints