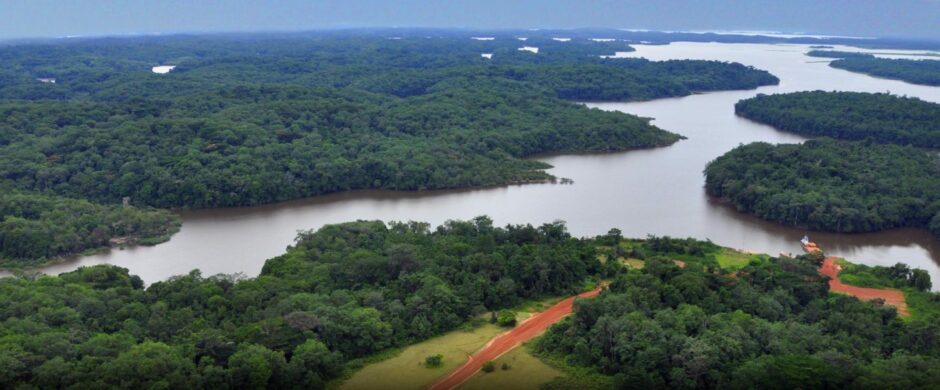 Maurel et Prom has secured a new bank loan under "very favourable terms" and is scaling up its dividend plans.
The French company said the new loan was refinancing the existing facility, which it secured in December 2017. The agreement cuts gross debt from $489 million to $437mn.
Maurel owed $406mn under the term loan, which it has cut to $255mn, in a loan and revolving credit facility (RCF).
It also has a $82mn shareholder loan, from major shareholder Indonesia's Pertamina.
"Overall gross debt has been reduced by US$52mn but Maurel has reduced debt repayments by the end of 2023 from US$444mn to now just US$72mn," said a note from Hannam & Partners' Anish Kapadia.
The new financing also has no cap on dividend payments. The company has 60 days to draw it down and repay the existing term loan.
Maurel CEO Olivier de Langavant said access to credit was "becoming increasingly difficult and costly for companies in our sector".
Repayments will allow Maurel to "confidently continue working on our development and enables the full repayment of our debt even at oil prices well below current levels. Finally, the lifting of restrictions on dividends opens the door to a firm policy of returning value creation to shareholders, within the framework of a balanced capital allocation strategy."
Hannam's Kapadia said the refinancing was a "key catalyst". As a result, Maurel will double its dividend payouts, giving a 3.3% yield, the analyst said. The repayment schedule is based on $45 per barrel Brent, Kapadia said.
SOFR switch
The 2017 financing involved nine banks and a term loan of $600mn. The banks set the interest rate at Libor plus 1.5%, maturing in December 2023.
Maurel broke the new loan into two parts, the amortised tranche and a revolving credit facility (RCF). The first is priced at SOFR plus 2%, while the latter was SOFR plus 2.25%. Libor is no longer used to price new loans.
The new loan is due to mature in the third quarter of 2027. Pertamina has provided its shareholder loan at SOFR plus 2.1%. This matures in 2028.
Kosmos Energy, in early April, said it had refinanced its $250mn RCF, also linked to SOFR. The US company said its SOFR-linked debt was one of the first loans in the energy industry.
Bank of Tokyo-Mitsubishi UFJ, Natixis, PT Bank Mandiri, Sumitomo Mitsui Banking, Crédit Agricole, DBS, ING, HSBC and PT Bank Negara Indonesia provided Maurel's 2017 loan.
The company has slimmed down the cast of characters this time around. Bank of Tokyo-Mitsubishi UFJ, Bank Mandiri, Crédit Agricole and Kasikornbank signed up to provide the new debt.
Maurel has the right to increase the size of the loan, with new or existing lenders, within eight months. It could scale this up to $400mn, an increase of $145mn.
Maurel's interest rate is low compared to its peers, Kapadia said. "We believe that this additional debt capacity puts Maurel in a strong position when assessing potential M&A opportunities."