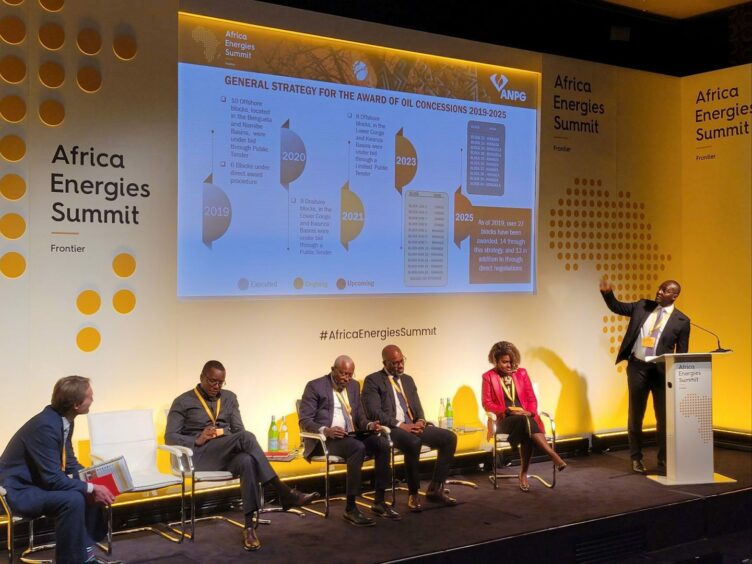 Angola is determined to increase energy production and, judging from the wave of independents signed up to take on Sonangol stakes, seems well positioned.
The country has become markedly more open since the change of president. Angolan President João Lourenço has signed off on a number of laws making the energy sector more attractive and there is a clear sense that the country is reaching out to secure investment in new ways.
One demonstration of this came last week with a team from regulator Agência Nacional de Petróleo, Gás e Biocombustíveis (ANPG) presenting at the Africa Energies Summit, in London.
"Angola is positioning itself in order to maintain its competitiveness in the oil and gas business and keep us in this energy game," ANPG director Natacha Massano told attendees. It aims to "continuously attract new investment".
Angola has seen notable successes in the past and has largely focused on investments from major companies. These companies, led by TotalEnergies, continue to dominate Angola's upstream.
Production peaked in 2008 at 1.9 million barrels per day. As of April this year, this had declined to 1.18mn bpd according to the government.
The country has launched a series of bid rounds and direct negotiations.
ANPG exploration director Adriano Sebastiao said the country aimed to "create the best environment for energy investment. We estimate production will start to climb in the next two to three years, as we get the first wells on those new concessions." As such, Angola hopes to return to production levels of 1.5-1.8mn bpd, Sebastiao told the Africa Energies Summit.
The government launched its restructuring of the energy sector in 2018 and it created ANPG in 2019. The aim was to make it more transparent and co-operative, Massano said, in addition to ensuring investors would see a return.
Converting resources
Alongside Angola's policy of supporting new exploration through new licences, it is also focusing on maximising production from its existing licensed areas.
This can be seen in Angola's regulatory steps to provide commercial terms for gas developments and marginal fields. "The aim was to create the right conditions to convert resources into reserves," Massano said.
While the large companies are increasingly considering their position in the energy transition, "Angola's focus will continue to be oil and gas. It's very tough to say that in an energy transition environment. The energy transition cannot mean, in Africa, more poverty."
Angola will work to produce oil and gas in an environmentally friendly way. It is working on emissions reductions, she said. "It would be naïve to say we are going to go away from oil and gas. No, we are not," the ANPG director said.
It is reducing gas flaring and moving away from the use of petroleum products to generate power.
New pitch
Sonangol has also kicked off a programme of privatisation. The state-owned oil company's Propriv programme has seen it strike a number of deals with independents, selling down Sonangol's stakes in producing blocks to mid-sized companies
"We are also looking for newcomers. We are looking for small and medium sized companies," Massano said. It has launched a study of how Angola's attractiveness stacks up against its competition.
"The existing concessions still have a lot of remaining potential. There is a high volume of marginal resources. Part of the legal changes in the last three years have been to unlock the resources that exist on producing blocks," Massano said. "We are considering creating new terms for mature fields."
Angola has a "mix of frontier and mature basins. But we believe we have the right conditions for you to come and make investments", she continued. "We need to understand why companies may go to other places."
Enter the indies
While licence rounds continue to be a challenge, given still muted appetite for exploration, buying production is another matter.
A number of independents, new players and even Namibia's Namcor have struck deals to buy into Sonangol's assets. All told, the companies will pay around $1 billion.
"The majors will continue to be in the ultra deepwater and LNG," Afentra COO Ian Cloke said. "But the shallower waters will need new players."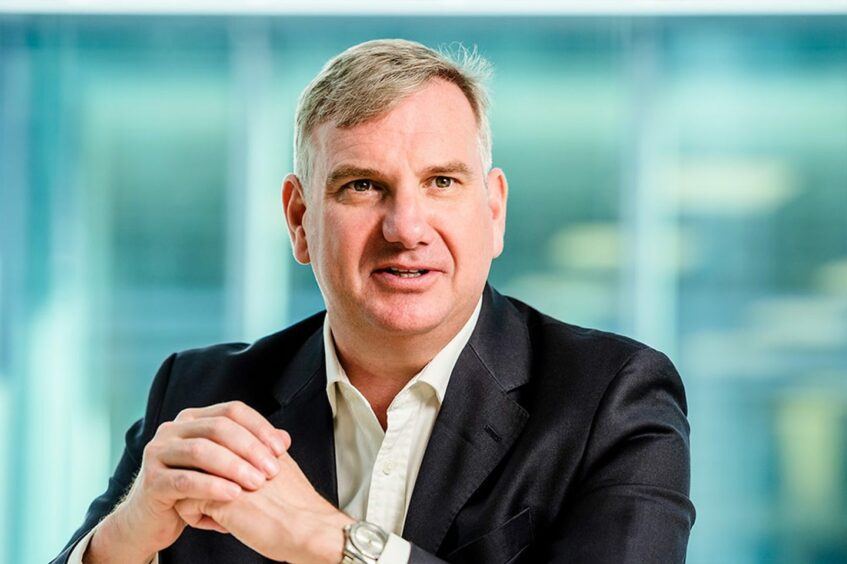 Block 3/05 will provide Afentra with net production around 4,000 bpd and 20mn barrels of net 2P reserves. There is considerable room to run, though.
"We're trying to identify hidden value," Cloke said. "On Block 3/05 we felt we could help reduce emissions. It also has multiple fields and a huge [oil in place] figure, every 1% we improve the recovery factor gives another 30mn barrels. It's low cost."
A number of small and mid-sized companies are keen to buy production, but the number capable of signing up for work in West Africa – convincing governments and investors alike of the plan – is limited. Afentra is driven by three former Tullow Oil execs, alongside Cloke is CEO Paul McDade and CFO Anastasia Deulina.
"We were really impressed with the quality of the assets when Sonangol started its process last year – and out of that came Block 3/05," Cloke continued.
Screening plans
Angola's drive to sign up new interests was clearly reflected in the discussions it held with Afentra. "In the last few years there's what feels like a fundamental shift in country. Sonangol has changed, fiscal terms, licence terms they've all changed. There's a recognition from Angola that production is coming down and they need more investment."
Cloke would not rule out further acquisitions in Angola, saying there was plenty of running room. "I don't think we're going to wait six months" for the Angola deal to close, he said. "We're screening the whole of West Africa."
CFO Duelina, also speaking at the conference, said there was a smaller pool of capital available to support plans. "Only the most capable companies will be able to access it, is our view," she said.
"We've been speaking to both equity and credit for the last 12 months and it's our deep conviction that, for the right project there will be financing. But they will need to meet criteria that, even five years ago, was not important."
While the company will not move into the deepwater, there are plenty of other assets to consider.
"It's about looking at the capex profile, around the shallow water and the onshore. Angola is the first deal through. We felt when we set up Afentra last year that there was a wave coming of divestments from the majors. That's happening. There's plenty of opportunities – it's about getting the right opportunity."
Recommended for you

TotalEnergies commits $850mn to Angola add-on