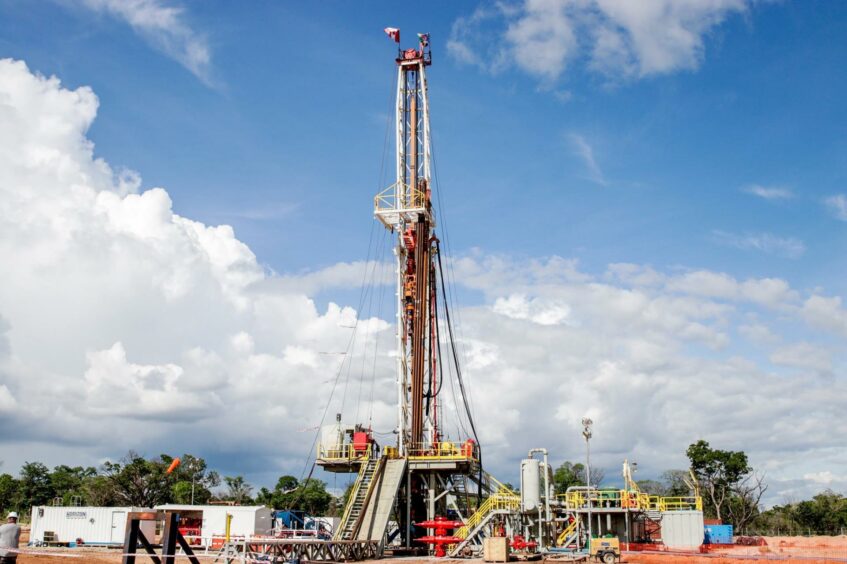 Reconnaissance Energy Africa (TSXV:RECO)has reported its 8-2 well, in northeast Namibia, to be a non-commercial gas discovery.
The company is now working towards the spudding of a next well, 5-1. It aims to begin drilling on this well in mid-December.
As news broke of the failure, ReconAfrica's stock fell. At the time of writing, the company is down 39%.
ReconAfrica began drilling the Makandina 8-2 well in late June. It reached total depth on August 15.
The well did find a working petroleum system, it said, finding methane and gas liquids. It found the liquids at a depth of 1300 to 1335 metres, while the gases were found between 838 and 1807 metres, and also between 1990 and 2058 metres.
ReconAfrica said the well was a geological success but did not find economic amounts of hydrocarbons, blaming this on the likely absence of a trap of four-way dip closure.
The company said it had received valuable geological information from the well, including around the Karoo and pre-Karoo stratigraphy.
The next well will test stacked plays in a different part of the Karoo Rift Basin, it said. The company reported three seismic lines gave coverage of the area, showing the target structure may extend 3 km. The primary objective will be to test the Karoo stratigraphy, with a second objective in the deeper pre-Karoo.
Critics of the company were quick to celebrate.
Investors in @Recon_Africa were warned about #RECO #Fraud. Today #RECAF comes forward with an identical update to our @ViceroyResearch analysis of $RECO's seismic.#PumpAndDump merchants like this should be prosecuted, inc @Grayson_Anderse!https://t.co/ym3uHbI4U8

— Viceroy (@viceroyresearch) November 9, 2022
More seismic
ReconAfrica also reported some results from its first and second phases of seismic, shot in 2021 and early 2022. Results from the second phase of seismic have provided a number of additional leads and targets, it said.
Within the Kavango Basin, the Canadian company said, it had identified the Karoo Rift Basin. Seismic shows this is made up of a number of sub-basins. The data also shows targets in the Damara Fold Belt, southwest of the Karoo.
The opportunities in the south and west show "large exploration targets", ReconAfrica said. These could cover hundreds of square km, it said.
The Namibian government has recently approved an environmental certificate to acquire another 1,500 km of 2D seismic. The company has commissioned Polaris Natural Resources to carry out the work, which begins this month and will run until April 2023.
Updated at 3:51 pm with Viceroy Research tweet.
Recommended for you

Hill leaves IOGP, signs up with Namibian junior